Walk for Dental Implants
Community Contributed
By Boki Chung, DDS
Want to win a teeth whitening kit or electrical toothbrush? Join the Molokai Community Health Center (MCHC) for the Maui Hotel & Lodging Association (Maui HLA) Charity walk on Saturday, May 4 at 7 a.m. and you will be eligible to enter the raffle. More importantly, walking will raise money for MCHC and its dental services. This year, we hope to be able to provide dental implants. The more walkers we have representing MCHC, the more funds we can bring in, and the better the chances of us obtaining funding towards our community that ends up benefiting you.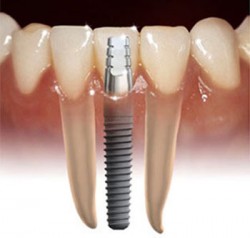 Last year, Maui HLA funded us for the Nitrous Oxide (laughing gas) machine that a number of you have used, and a Cavitron machine that many of you have benefited from when Heather, our hygienist, cleans your pearly whites.
This year we are hoping to get funding so that we can place dental implants at MCHC. Currently, there's no other way to restore a single "fixed" missing tooth without needing to "drill" on the adjacent teeth (which is what we do when we create a bridge). It's much easier to keep the implant tooth healthy (floss and brush just like any other tooth) versus a bridge, which means you have to use aids to floss and clean underneath. Studies have shown the longevity of implant tooth is greater than the alternatives.
Wouldn't it be nice to have another added service on this island, without needing to fly off-island for appointments and follow-ups?
Please help us raise some money to increase the chances of Molokai getting more funding, and possibly MCHC, by dropping by the MCHC dental clinic and pick-up a walker sponsorship form. For more info, visit mauihla.org/charity-walk.asp. Mahalo for your support.