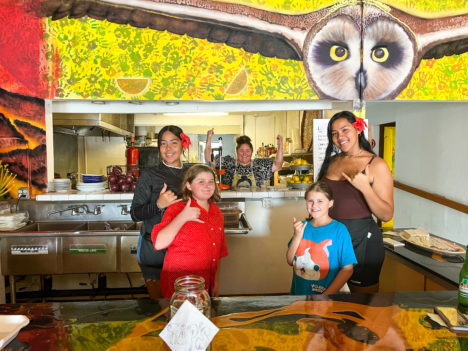 By Jack Kiyonaga, Community Reporter
In the center of Kaunakakai, a new restaurant, filled with color and flavor, has caught Molokai residents' attention.
Carol Rocha's Pacific Eatery opened its doors on Jan. 7, located across from Friendly Market. Aiming for a fusion of different cultures and foods, Rocha's restaurant offers new possibilities for dining on Molokai.
"What I wanted to create was something that embraced this multicultural influence we have here," explained Rocha.
The Friday lunch menu with options like Shanghai pork with shrimp, udon noodles and local greens, Chinese chicken salad, and the carnitas super burrito exemplified this fusion of cultures and Molokai-sourced products.…