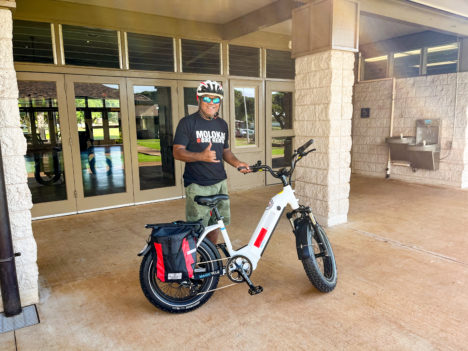 By Jack Kiyonaga, Community Reporter
Molokai has its first electric bike rental business, recently launched by Glenn Poller.
Through Molokai E-Bike Rental, Poller is currently renting out five e-bikes. Electric bikes use a small battery-powered motor to assist when pedaling. Riders can choose between pedaling with engine assistance or just using the throttle, depending on how reliant they want to be on the bike's 75-watt electric engine.
Poller's bikes are loaded up with puncture resistant tires, shock absorbers and lights, and come with a helmet, rear storage bags and lock. The e-bikes cover a range of 60-80 miles and top out at about 25 mph, he said. …