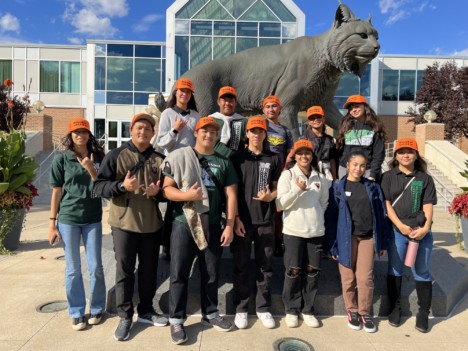 By Jack Kiyonaga, Editor
Eleven students from Molokai High School (MHS)'s College and Career Club (MC3) spent their fall break visiting colleges and alumni on the East Coast.
Now in its 10th year, the annual MC3 trip exposes Molokai students to further academic and career possibilities. Between tours at schools like Columbia, Brown, Princeton and Wesleyan, and catching up with MHS alumni like Mallory Go and Kapili Naehu-Ramos, the weeklong visit was one to remember, explained Diane Mokuau, one of the MHS teacher advisors on the trip.
Mokuau explained that this year's visit was a little different from previous ones because it allowed for a more diverse selection of schools.…