New Coffees Espresso Bar Management
Without a day's break in service, the espresso bar at Coffees of Hawaii planation in Kualapu`u will continue to operate under new management. Kalaupapa Rare Adventures, formerly Molokai Mule Ride, is taking on the task, under the leadership of Roy Horner and his staff.
"We're so excited we can't contain ourselves," said Marlene Sproat, new food service manager.
"When I learned about the cutback in hours [several months ago] I had concerns" because those who take the mule rides like to come to Coffees around 3 p.m. after the trek to Kalaupapa, Horner said.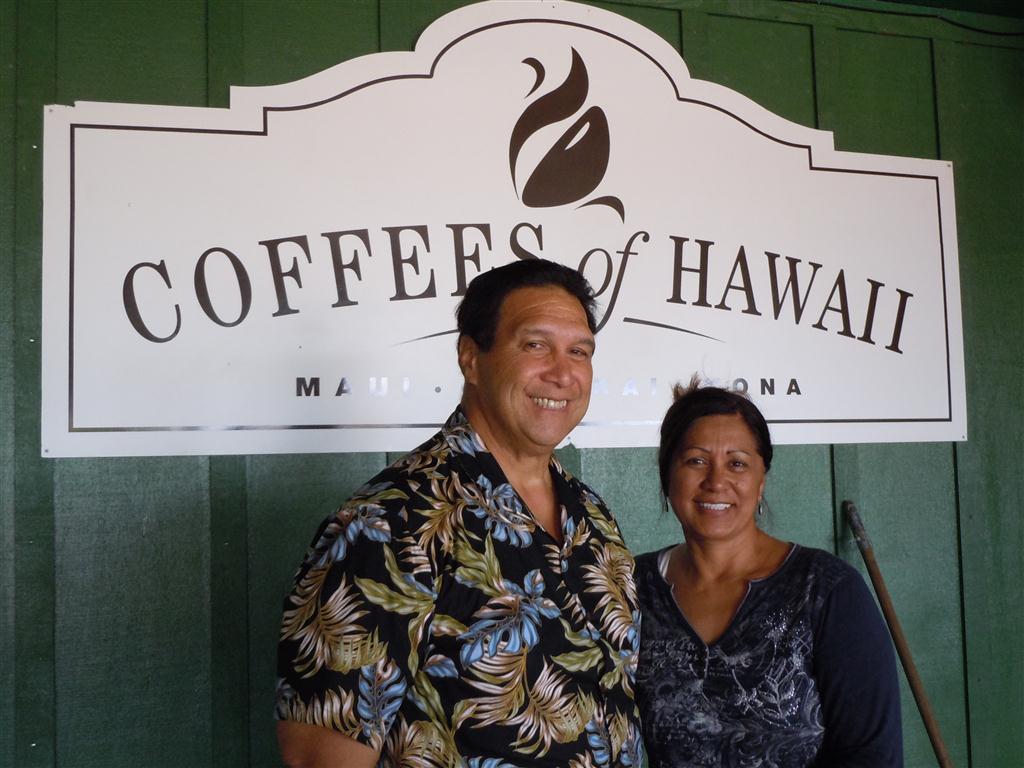 Now, new, extended hours will allow the mule riders and others a chance to grab a drink or snack later in the afternoon. Coffees Espresso Bar will be open Monday through Friday from 7 a.m. to 4:30 p.m., Saturdays from 7:30 a.m. to 4:30 p.m., and Sundays 10 a.m. to 5 p.m. Na Ohana Ho Aloha will continue to share music on the deck from 3 to 5 p.m. on Sundays.
Horner and his staff plan to continue the current menu, with new offerings coming in the future. Sproat said some of the first additions will be Mexican specialties and Hawaiian favorites. Horner added that they plan to promote healthy eating, with fresh local ingredients and natural, real fruit smoothies.
"We want this place to be known as a healthy place," Horner said.
About a dozen members of the Sproat and Horner families will staff the Espresso Bar operation.
Horner plans to open up the space to community workshops and events in the future – and Sproat said she's already received calls to book the venue for Christmas parties.
Horner would like to thank Coffees of Hawaii owners Mike Atherton and Albert Boyce, as well as operations manager Maria Holmes for "having trust and confidence in us" to manage the espresso bar. Coffees will continue to operate their Kualapu`u plantation and airport espresso bar location.