Jockeying for Jobs
Summer positions open to youths.
Young people looking for jobs and ways to build their resumes this summer will have help from the state government. The Summer Youth Employment Program, which Lt. Governor James "Duke" Aiona announced last week, will fund public service jobs for young people from low-income families across the state, including here on Molokai.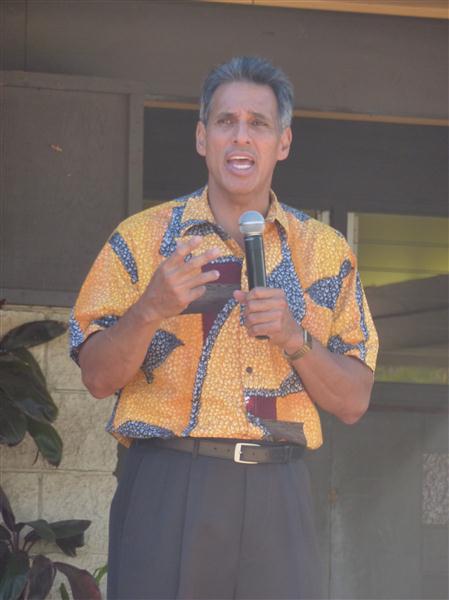 Jobs are available at federal, state or county government agencies or private non-profits and will pay at least $8 an hour.
While jobs created under the program may not be glamorous – typical office work includes filing, copying and answering telephones – Aiona said any time spent in an office offers valuable communication, writing and trade skills.
"You would really get a work experience you wouldn't get in a normal job," he said in an interview Saturday.
The program is open to people 14-23 who meet at least one of the following criteria: attend a Title I school (which includes Molokai High School); receive free or reduced price lunches; live in a household receiving public cash assistance or Supplemental Nutrition Assistance Program (food stamp) benefits or with a gross annual income at or below 300 percent of the Federal Poverty Level for Hawaii.
Jobs will be created based on employee interest, though Aiona predicted most will be on Oahu, where there is a concentration of state and federal government offices. He encouraged people who are able to travel there for the summer to go.
Applications for workers and eligible agencies looking to hire under the program will be available at the Kaunakakai Civic Center from May 24 to September 30.
While the number of jobs will depend on participants and available funds, Aiona's office expects nearly a thousand positions will be created statewide. The program is possible, Aiona said, because of "an infusion of funding" from the federal stimulus package. He does not anticipate it becoming an annual program.
"For now at least it's a one time shot," he said.
For more information visit the Workforce Development Division at Kaunakakai Civic Center (55 Makaena Pl.) or call 553-1755.