Party With D.A.R.E.
Students celebrate program graduation.
Molokai elementary school students celebrated the end of a 10-week D.A.R.E. program with a rally on Thursday, complete with entertainers, a skit by police and a helicopter landing.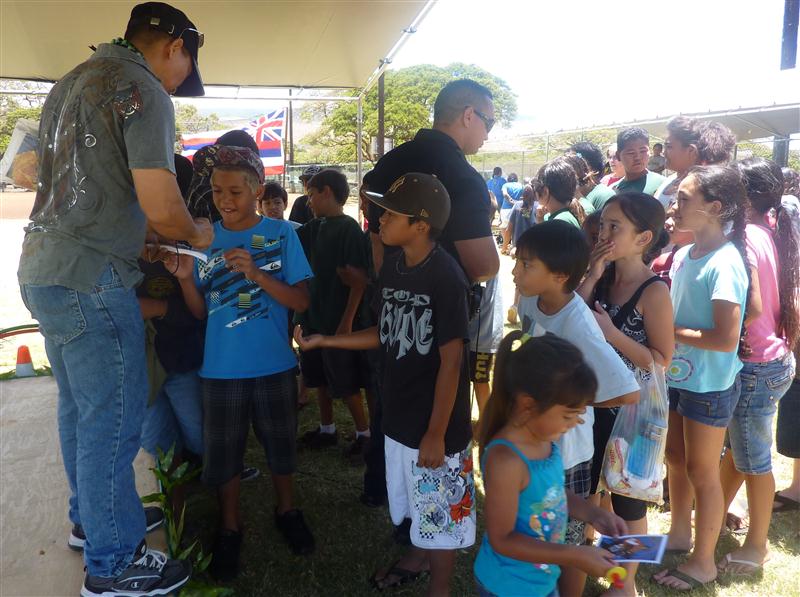 The students — third and fifth graders from Maunaloa School, Kilohana Elementary, Kaunakakai Elementary and Kualapu`u School – were treated to performances by singer Jordan Segundo and hypnotist and juggler Greg Gabaylo. For the grand finale, Maui County police put on a skit while members of the Special Response Team repelled from a landing helicopter to demonstrate a marijuana eradication mission, according to Maui County Police Department (MCPD) spokesperson Kehau Dods, who emceed the event.
D.A.R.E. – Drug Abuse Resistance Education – is a global campaign to teach children about the dangers of drug use.
"Kids are so vulnerable and come under a lot of peer pressure," said MCPD officer Keola Tom. "This might be the program that makes them think twice about drinking or doing drugs."