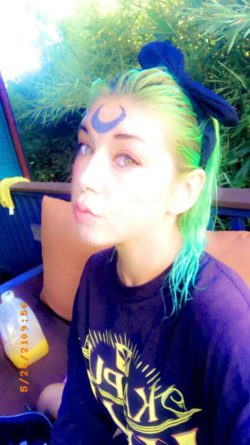 By Catherine Cluett Pactol
Nearly two months after her disappearance at the Pala'au State Park in Kalae on June 24, Gianina Reid is still missing. The 25-year-old woman is described by police as Caucasian, 5-foot-8, weighing about 120 pounds, with blonde hair and hazel eyes and a tattoo of a crescent moon shape on her forehead.
Molokai Police Detective Kyle "Ikaika" Bishaw-Juario said police have conducted multiple searches for her in the Kalae area with no results.
A $500 reward has been posted for information leading to her whereabouts.
Moments before her disappearance on June 24, her speeding vehicle hit Pala'au Park caretaker Jerry Rich, who was working near the side of the road.…