Zappacosta Appeal Shut Down
Molokai resident moving to a higher authority.
The Zappacosta development has moved beyond whether to build the 20,000 square-foot farm dwelling, but has shined a light on the rules and the procedures of the Molokai Planning Commission (MPC).
Steve Morgan's last appeal to revoke Zappacosta's Special Management Area (SMA) permit, made to the MPC, was denied on the basis that the entire process was presented to the wrong body.
"Ultimately it's our decision – and there's no ambiguity in that," said vice-chairperson Steve Chaikin.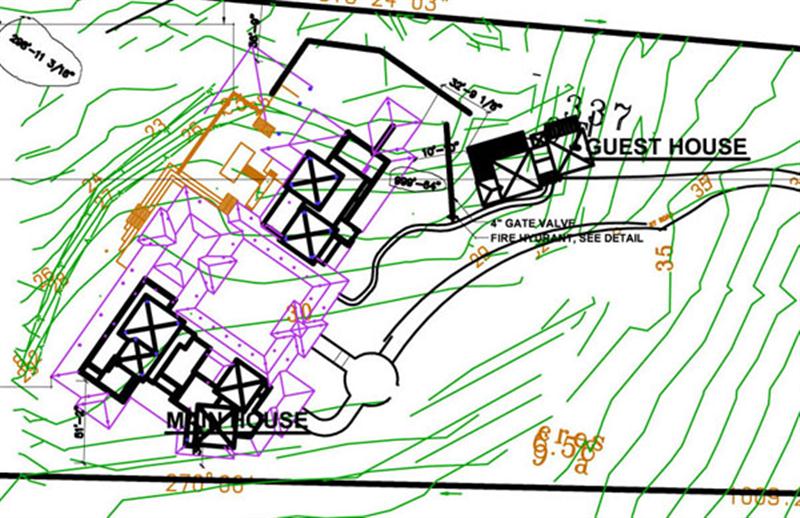 was rejected in the end" based off legal rules. "I just don't think the initial decision was right," he added.

Continuing the Fight
However, Morgan is not done with the Zappacosta case.
"This lays the legal ground work to continue," he said. Morgan is preparing to file a personal lawsuit against the planning department on the basis that his due process rights were violated, because of the lengthy and often confusing steps within the department's appeal process. His lawsuit will also address if the project itself violate SMA laws – bringing attention back to revoking the exemption.
"If I got nothing out of this, it's still a positive step by going to evaluate the rules," he said.
The commission has set up a subcommittee to review their rules.
"This is not a rewrite of the rules," said chairperson Joseph Kalipi, but will establish "language that makes better sense."
Steve Morgan vs. MPC
April 16, 2009 – the Director of the Planning Department recommended to Molokai Planning Commission (MPC), the Zappacosta Farm Villa receive a Special Management Area (SMA) exemption.
April 22, 2009 – MPC considered the director's recommendation and voted to accept the exemption
May 24, 2009 – Steve Morgan appealed to SMA exemption to the MPC
August 25, 2009 – Director filed a motion to dismiss Morgan's appeal
Sept 28, 2009 – MPC denied director's motion, and instructed Morgan to prepare findings of fact, conclusions of law and a decision and order – i.e. why the MPC should appeal the exemption
Dec 2, 2009 – Morgan filed his proposed findings
Dec 4, 2009 – Director filed objections to Morgan's proposed findings
Dec 9, 2009 – MPC heard Morgan's argument on his proposed findings and director's objections, and rejected Morgan's arguments, asking him to revise and resubmit his findings
Dec 23, 2009 – Morgan filed revised proposed findings
Jan 5, 2010 – Director objected to Morgan's revised proposed findings
Jan 13, 2010 – MPC held hearing on Morgan's revised findings and director's objections, and voted to reject Morgan's findings