Youth Theatre Program for Teenagers
Community Contributed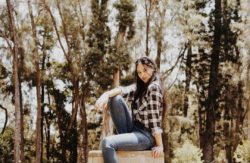 By Mahina Segario
Hokulani Children's Theatre of Molokai (CTOM) is proud to announce our new Senior Division for those 13 to 18 years of age who would like hands on performing art opportunities in all performing art genres beyond just acting. I am working as an intern at CTOM under the AluLike work program as a community youth coordinator. I am tasked with producing a youth empowerment performance and recruiting youth wanting to develop talent in all areas of performing arts.
Is comedy, singing, dancing or becoming a writer your passion? Would you like to be a make-up artist? Are you hands on and want to learn about stage design, video, directing or costuming? The Senior Division of CTOM held our first meeting on June 12 and are looking for additional youth who are self-motivated. If you want to make new friends while growing in creative performing art experiences this will be something worth checking out. College credit and off-island competition and experiences are coming down the pipe!
If you want to be challenged in new, positive ways please contact me at mahina.hokulanictom@gmail.com or contact Hokulani CTOM's Director Vicki Boswell at (808) 658-0869. We are designing a program to meet our interests. We need you! This is where many of our future island stars will get their first taste of success. We hope you take a chance to make your dreams come true.