Your Are My Valentine Destiny: Memories Forever
My 1963 Valentine Sweetheart, as I stood looking down the aisle at those present, I can still remember how nervously I said these words to myself. "This is the moment I waited for." That's when I heard the voice from behind me ring out, "Who will give this woman, Dianna Sue Pratt to wed this man, Philip Thomas Solatorio?"
A few moments later, I heard the most beautiful voice gently say, "I do." Her father placed her hand into mine. He said to me with tears in his eyes, "I give to you my Valentine Sweetheart." He then turned and walked away.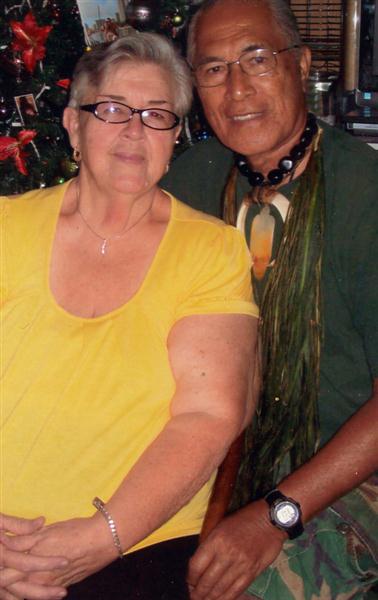 You were only 17 and I was 23. What a precious gift you are, and I thank God everyday for blessing me with such a precious, wonderful, beautiful wife for a Valentine Sweetheart.
Today, you are 64 and I am 70. Forty-seven years later, on this New Year, 2010, we celebrate our 47th Valentine Sweetheart anniversary. Thank you; thank you for sticking your neck out to help me in everything Pono. If it wasn't for your neck holding my head upright slowly moving it at the right time and the right place, this Valentine Sweetheart day wouldn't be possible.
I love you my sweetheart….Forever!
Your Husband,
Philip Thomas Solatorio