Yacht Blocked by Protestors
A group of protestors on small boats and surfboards physically blocked an American Safari Cruises' (ASC) yacht, the Safari Explorer, from docking at Kaunakakai Wharf last Saturday morning.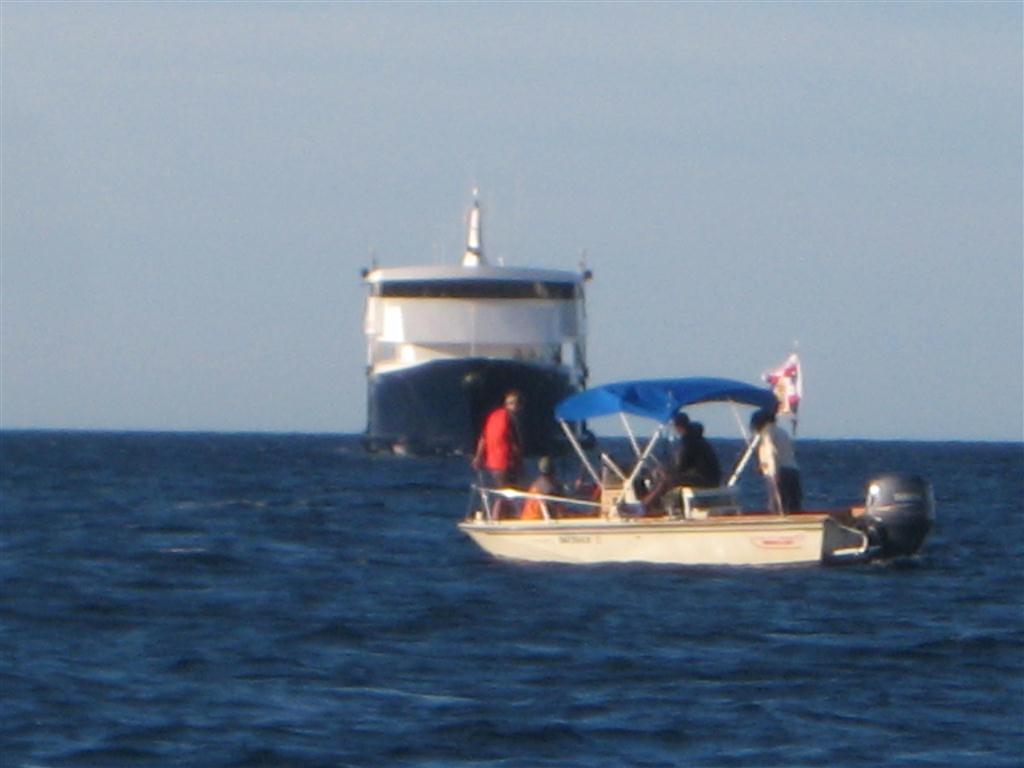 to stop his cruises and sit down and talk to us," said Ritte. "That was the deal from day one. We're not going to give in."
A community meeting set up by ASC will be held Wednesday, Nov. 30 at 6 p.m. at Mitchell Pauole Center.