Wrestling Her Way to the National Stage
To make it to a national tournament, the only motivation wrestler Mikayla Pico needed was one point.
In February, that one point separated her from a first-place finish in Hawaii's state wrestling tournament, where she was runner-up. But this summer, it drove her to spend nearly two months training at Utah Valley University in Salt Lake City, sacrificing the last summer before her senior year at Molokai High School to become a better wrestler.
Her training paid off last week, when Pico placed third at the Asics/Vaughan USA Wrestling Junior National Championship in Fargo, N.D. while representing Team Hawaii.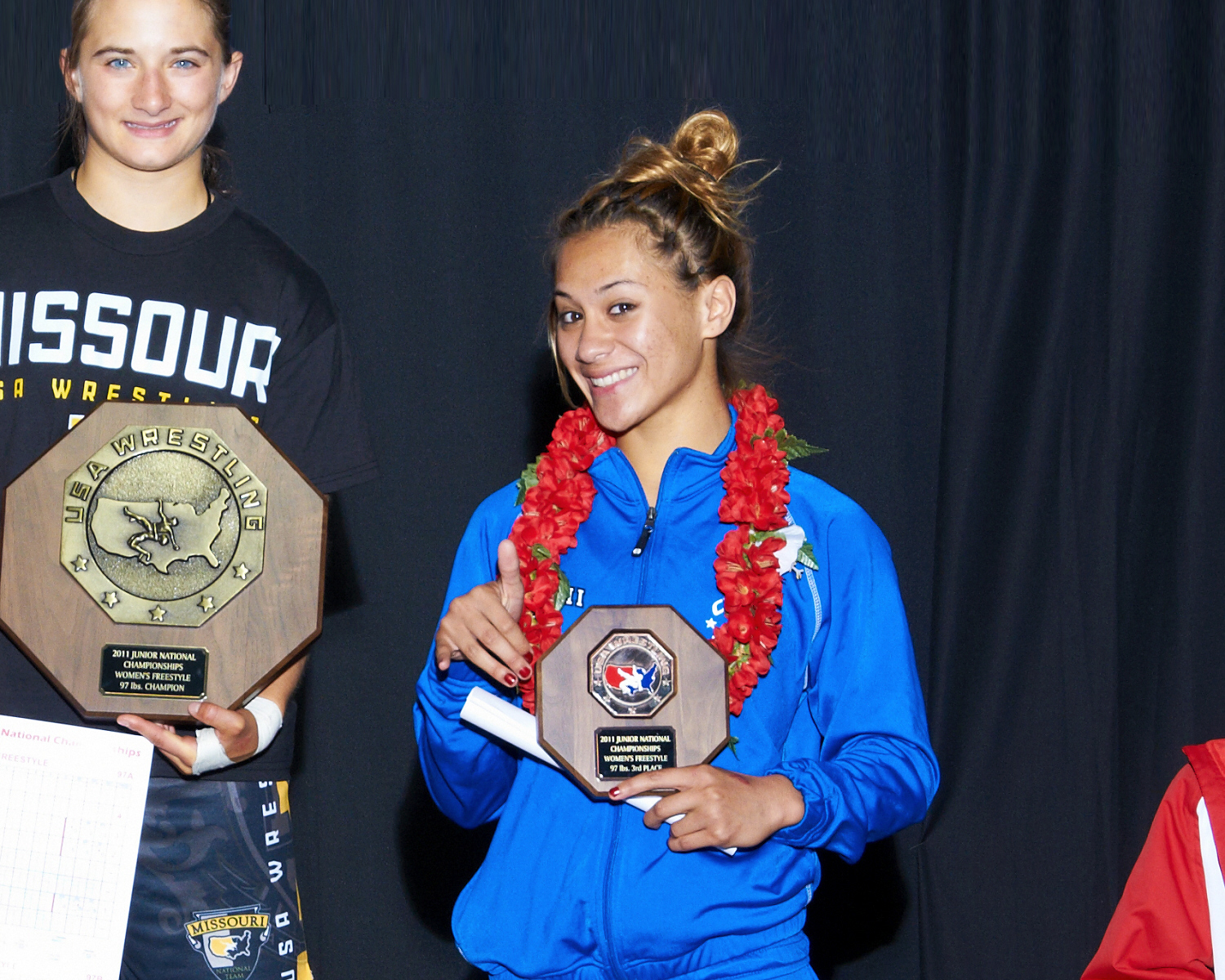 first time ever wrestling," she said.
Wrestling in North Dakota at 97 pounds, Pico pinned California's Priscilla Quiroz in 57 seconds and won by decision over Georgia's Amy Hou. After getting pinned by Colorado's Cody Pfau, she took bronze with a technical fall over Hawaiian teammate Kayelnn Canyete.
When not training for her own competitions, Pico volunteers as a coach with the Molokai Wrestling Club, which teaches keiki from age 4 through 8th grade about the sport. Head Coach Randy Manley, who also co-coaches the high school team, said Pico is a committed student-athlete who has "improved tremendously since she started three years ago."
"She'll be the one we look to for leadership on our squad this year for sure," he said.
Pico hopes to continue her wrestling career in college, and has received interest from schools including Jamestown University in North Dakota and Menlo College in California. Nationals advanced that goal, she said, while also teaching her valuable life lessons.
"I don't think it matters where you're from, you can accomplish anything," she said. "You can reach your potential. The sky's the limit; you can do anything if you believe."