Worth the Weight
How does it feel to hold 600 pounds in two hands, with every muscle in your body straining with tension, sweat and strength?

"It feels great," said 19-year old Dean Crowell.
Molokai-born Crowell dead lifted 600.7 pounds at the World Association of Benchers and Deadlifters World Championships (WABDL) in Las Vegas last month, earning him first place in the 18-19-year-old heavyweight division, a third place national ranking for deadlift.
"It's a struggle, but when you get it up it's the best feeling to know you can pull that much," said Crowell, who admits his muscles are still recovering three weeks later.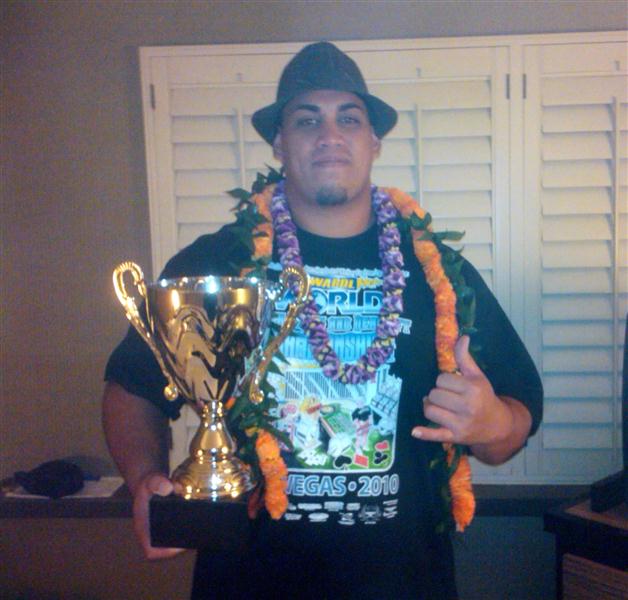 Crowell, who has been lifting weights all his life, was inspired to take his training to the next level two years ago after meeting longtime lifter Wilbert Kaimikaua, at the Na Pu`uwai gym.
"I remember I went to his house and saw his trophies, and that gave me they inspiration to be like him and get my own trophies," Crowell said.
In the last year, Crowell competed in five competitions and placed first in each one. The WABDL event was his first on the mainland. He competed as part of Team Hawaii, which placed first overall, taking on lifters from Canada, Sweden and Brazil.
His trip there was sponsored by civic clubs on Oahu, where he now lives.