Working Hard for Your Dog
Community Contributed
By Keri Zacher, Molokai Humane Society Volunteer
Whether you own a cat, dog, or horse on Molokai, or you have needed help for a neighbor's animal or a stray, you have met Tessa Reich. She is the one at the Molokai Humane Society clinic with the great smile, friendly attitude and caring nature for the animals and their owners.
As a trained Vet Tech, Tessa provides an invaluable service for us. But we must remember she is a Vet Tech, not a Veterinarian. She will do her best to assess the situation and make a recommendation. With certain cases she will try to contact one of the off-island vets who support and service Molokai Humane Society.
As a pet owner, it would be beneficial for you to establish your pet with a vet. This way, if a situation arises, you can directly contact the vet who knows your animal, and he or she can contact and instruct Tessa.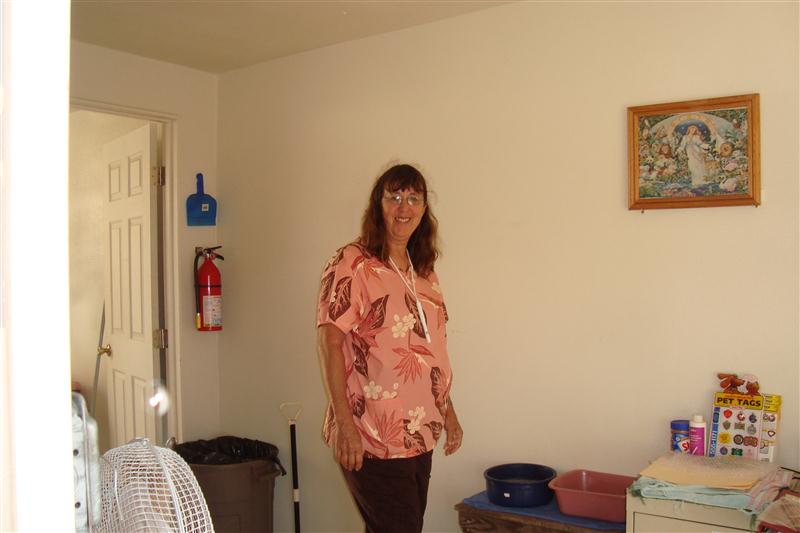 The Humane Society tries to keep the clinic open 8 a.m. to 1 p.m. Monday through Friday when a vet isn't on island, and longer hours when a vet is here. However, sometimes it may be necessary to close the clinic for a day. To eliminate any confusion, call the clinic before coming in to make sure Tessa is there, but feel free to stop by if you see Tessa's truck.
When a vet is here, the hours can be long and the pace and intensity grueling. I know after one day at the clinic recently, where Dr. Eileen Naaman and Tessa were performing surgeries and seeing patients from 8 a.m. until 5:20 p.m. I was exhausted, and I'm only the volunteer. They'd kept up that schedule for two full days. Also remember vets are seeing patients by appointment now instead of drop in, so it is necessary to call ahead and set up a time. If you have to cancel, please do so in a timely fashion, so someone else can take your spot.
We need Tessa; she is the glue that is holding this together and we need to make her difficult job easier. She loves us and our animals and it is very hard for her to say "No" and some people's expectations are that she's available 24 hours, 7 days a week. We need to respect she has a life outside the Molokai Humane Society and be patient and considerate.
All of us are grateful for the service provided to the animals of Molokai and thankful of the people who make it happen. There will be a County Funding Meeting March 29 at Mitchell Pauole Center. The time is 6:45 and it would be great to have support.