Women of Maui County Honored
Mayor Charmaine Tavares News Release
Mayor Charmaine Tavares proclaimed March as Women's History Month and commended the accomplishments of 55 Maui County women at a reception last week celebrating Women's History Month.
The ceremony, organized by the County's Committee on the Status of Women (CSW) and held last week in Kihei, honored a total of 55 women from Maui, Molokai and Lanai. The women were nominated by the public through the CSW.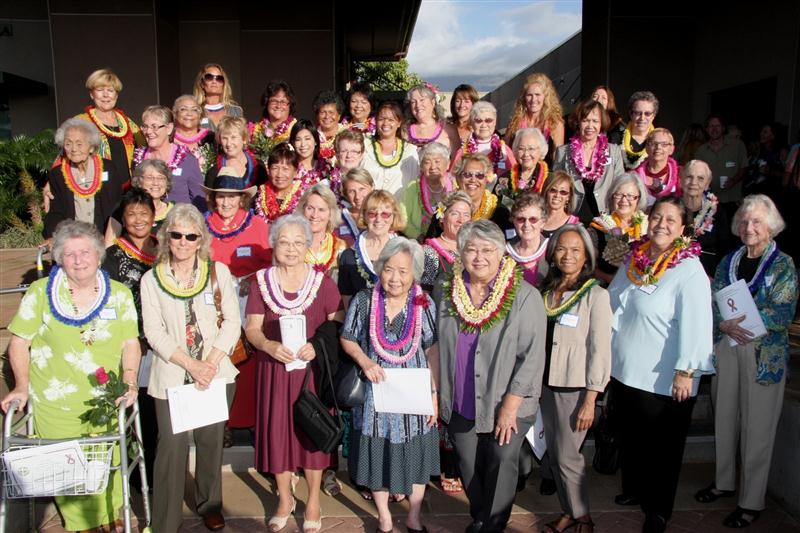 Molokai honorees included Barbara Haliniak and Donna Haytko-Paoa, among several other women as well as Governor Linda Lingle and Mayor Charmaine Tavares. The Maui County Committee on the Status of Women was established by state statute in 1970. Current members include Lois Prey, Chair; Margaret Bruck, Vice-Chair; and members Suzanne Hobbs, Barbara Potopowitz, Jenilynne Salvador and Carol Summers.
In her remarks, Mayor Tavares noted that "women have played major roles in the history of Maui County, and the women being honored today have each played an important role in shaping the future of our community. These inspiring women have provided countless hours of volunteerism, and have made many contributions to education, business, culture, the arts, politics, non-profits and faith-based organizations."
This year's national theme, "Writing Women Back into History," reflects the 30th anniversary of the Women's History movement in the U.S. The County's Committee on the Status of Women, with the financial support from the State of Hawaii's CSW, created a booklet honoring each of the nominees and their contributions to Maui County. Each honoree received a copy of the booklet and was presented with a certificate of achievement from Mayor Tavares. The committee plans to distribute copies of the booklet within the community; a digital version will be available soon on the County's website, www.mauicounty.gov