William "Bill" Guillermo Sahagun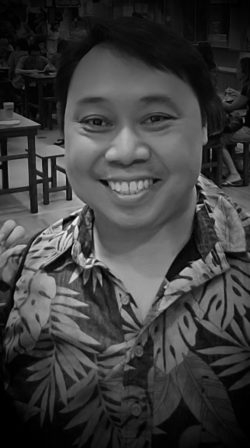 It is with great sadness that the family of William "Bill" Guillermo Sahagun of Honolulu, HI announces his passing on Monday, Aug. 3, 2020.
Bill was born in Kaunakakai, Molokai on June 4, 1965; son of the late Felipe and Eugenia (Bumanglag) Sahagun. He graduated from Molokai High School in 1983 and attended Lane Community College in Eugene, Oregon. He later returned to Hawaii and worked at the Pagoda Hotel as front desk manager for 18 years. Bill enjoyed being a Steelers fan, but more than anything, he enjoyed spending time with his children Waverly Hope and Tristan Ford Sahagun.
Bill will be lovingly missed and remembered by his siblings Filma C. Sahagun, Edgar N. Sahagun and Gregory S. Agonoy as well as his family and friends.
A celebration of life has been entrusted to Valley of the Temples Memorial Park, Kaneohe, HI on Friday, Aug. 21, 2020.
To send flowers or condolences to the family: Valley-of-the-temples.com.