Why Save Seeds?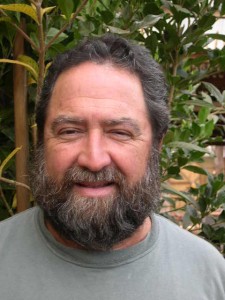 Community Contributed
By Glenn I. Teves, County Extension Agent, UH CTAHR
A recent flood in Thailand passed through people's minds and then it was gone, an insignificant event in the eyes of residents in Hawaii. Tie this to the recent lei shortage during graduation, where common leis were selling for $20 each, and you start to see how these events over 4000 miles away affect us. This is truly a global economy. Other collateral damage from the Thai floods were crop failures of vegetable seeds, vital to the production of food in many parts of the world. Centralizing seed production has its challenges, and when they get wiped out, they really get wiped out. We cannot say, "How does it affect me?" anymore because it does.
A friend of mine who imports vegetable seeds from Taiwan tipped me off to the crop seed failures in Southeast Asia, and said, "You better save the seed you have because there are major seed crop failures, and I won't be able to get some varieties for you!" I told him to give me what he's got and I will have to make do until I can grow my own seed.
A similar flood occurred several years ago, this time in Manoa Valley on Oahu. The raging waters ripped through our University of Hawaii Seed Lab and we lost foundation seed — seed that we use to make hybrid tomato seed. It was catastrophic because we've never been able to recover this variety anywhere in the world. As a result, UH cannot make their most famous hybrid tomato, N-52. A trellis tomato, it produced juicy beefsteak tomatoes up to 6 inches in diameter and was a popular tomato with Molokai farmers, including Johnny "Pineapple" Keohuloa. Johnny had it down to a science and would make trellises using posts and strings, and every tomato looked just like the other one. Developed in Hawaii, this tomato had resistance to several of our diseases we face growing tomatoes on Molokai, including root-knot nematodes. We really haven't found a replacement quite adapted to Molokai like N-52.
Having seed available for your next planting is critical. Time flies and so do ideal seasons to plant certain crops, but without seed, you cannot take advantage of those seasons. Each variety is slightly different in the way it grows, how it responds to weather, fertilizer, and all of the idiosyncrasies that go along with farming. Planting a new variety is like having to learn to grow the crop all over again. If you have the seed, then you can grow the crop and take advantage of the season and market. Seeds are like gold.
In a few weeks, we will hold a two-day seed saving workshop. Several speakers, including myself, will teach and demonstrate how to save and process seeds. There will be seed to share and you will learn, hands-on, how to process dry and wet seed.
Food security starts with seed, for without it, you cannot grow food. There are also some unique seeds on Molokai, such as beans and squashes that are worth saving, and the best way to save seed is to share it with as many family and friends, so you can get it from them if you have a crop failure. This is how it's been done for eons. For more information on the Molokai Seed Saving Workshop, go to the Kohala Center website at kohalacenter.org/seedbasicsworkshop/molokai.html.