Whiz Kids
Earth sciences dominate at science fair.
In the same weekend that saw Molokai win at the Brown Bags to Stardom talent contest, the right-brained students of the high school and middle school also grabbed some top prizes at the Maui Schools' Science and Engineering Fair, Jan. 27 through 29.
Sophomore Moriah Jenkins placed fifth for her project, "Life on Mars," and freshmen Michael Kikukawa and Michael Onofrio won ninth for "Kiawe Ash Effect on Plant Growth."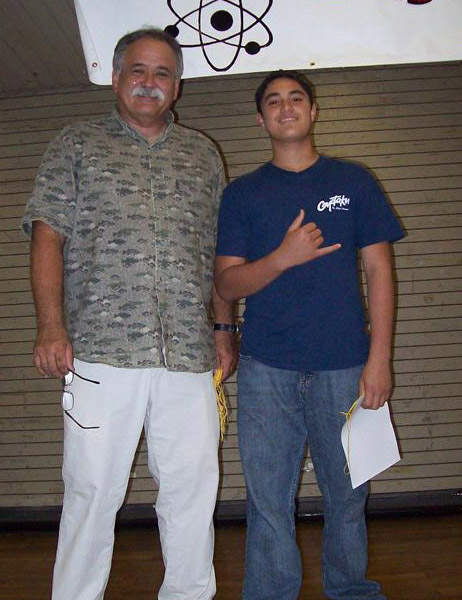 take care of it themselves."
This was Ka`awa-Gonzales' first science fair on Maui, but he said he wanted to expand his project for next year's. Ricoh rewarded him with their special award for best sustainability project, and he also was an honorable mention in the merit category.
Two other special awards were given to Molokai students. The Association of Women Geoscientists honored juniors Dohna Bicoy and Larriley Rawlins' project, "Soil Erosion: Gravel vs. Soil," and the National Oceanic and Atmosphiric Administration (NOAA) gave their award to Paul Parker, eighth grader at Molokai Middle, for his project "Soil Erosion, Reef Pollution Prevention."
Ainoa said it takes a lot of initiative for some of these kids to think of and prepare their projects, but said she cannot underestimate the level of parent support for these kids.