What Does a Veteran Mean to You?
Community Contributed
By Larry Helm
The Molokai Veteran Association held a contest, asking keiki ages eight to 10 "What a veteran means to you." Two winners were selected, Michelle McGuire and Kade Apuna, both fourth graders at Kualapu`u Elementary and who each won a bike! The bikes were donated by Paul Laud of Bicyle Recycle on Maui. Laud is the president of Maui County Veterans Council. Below are their winning essays.
Kade Apuna
To me, a veteran is a hero. They are the men and women who give their lives for our country and our freedom. I know lots of veterans and some of them are my papas and uncles and I think they are heroes because they are special people to me.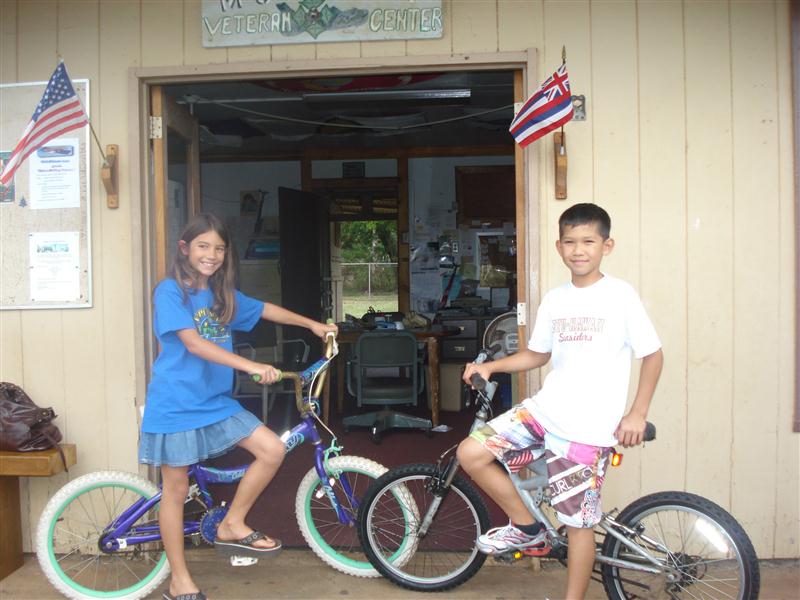 Michelle McGuire
A veteran is a person who fought for my freedom. A veteran is brave. If they had to, they went away from their family and could have been killed, but went for all of us. I believe in the veterans. My Grandpa was a veteran. Even though I did not know him, he fought for me and my family.