West Coast Jams
Two Molokai musicians tour Oregon and California.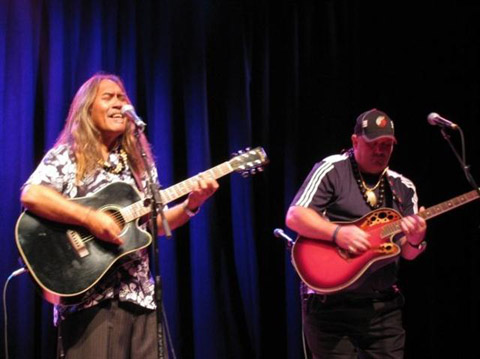 , but I felt to go up there and get that exposure and to be on the same stage as those guys was a benefit for both Rick and I," he said.
Tanaka said he will be going to Maui soon to finish recording, but will be playing one more show on the Friendly Isle before he goes. He and Schonely will be at Paddlers Inn on Dec. 12.