Weekend Sports Yield Mixed Results
Saturday's Maui Interscholatic League (MIL) wrestling tournament at Lahainaluna High School saw Molokai finish second overall with 14 wrestlers – nine boys and five girls – advancing to the state championship meet.
While Lahainaluna High finished first overall with a total of 250 points for their boys' team and 137 points for their girls' team, Molokai didn't trail too far behind.
Molokai's Kevin Dudoit took first in his 135-pound class, while second-seeded Mikayla Pico took first for the girls at 98 pounds.
Other Molokai girls to take first in their weight class were third-seeded Kaulanarose Akaka at 125 pounds and Chelsie Davids at 220 pounds.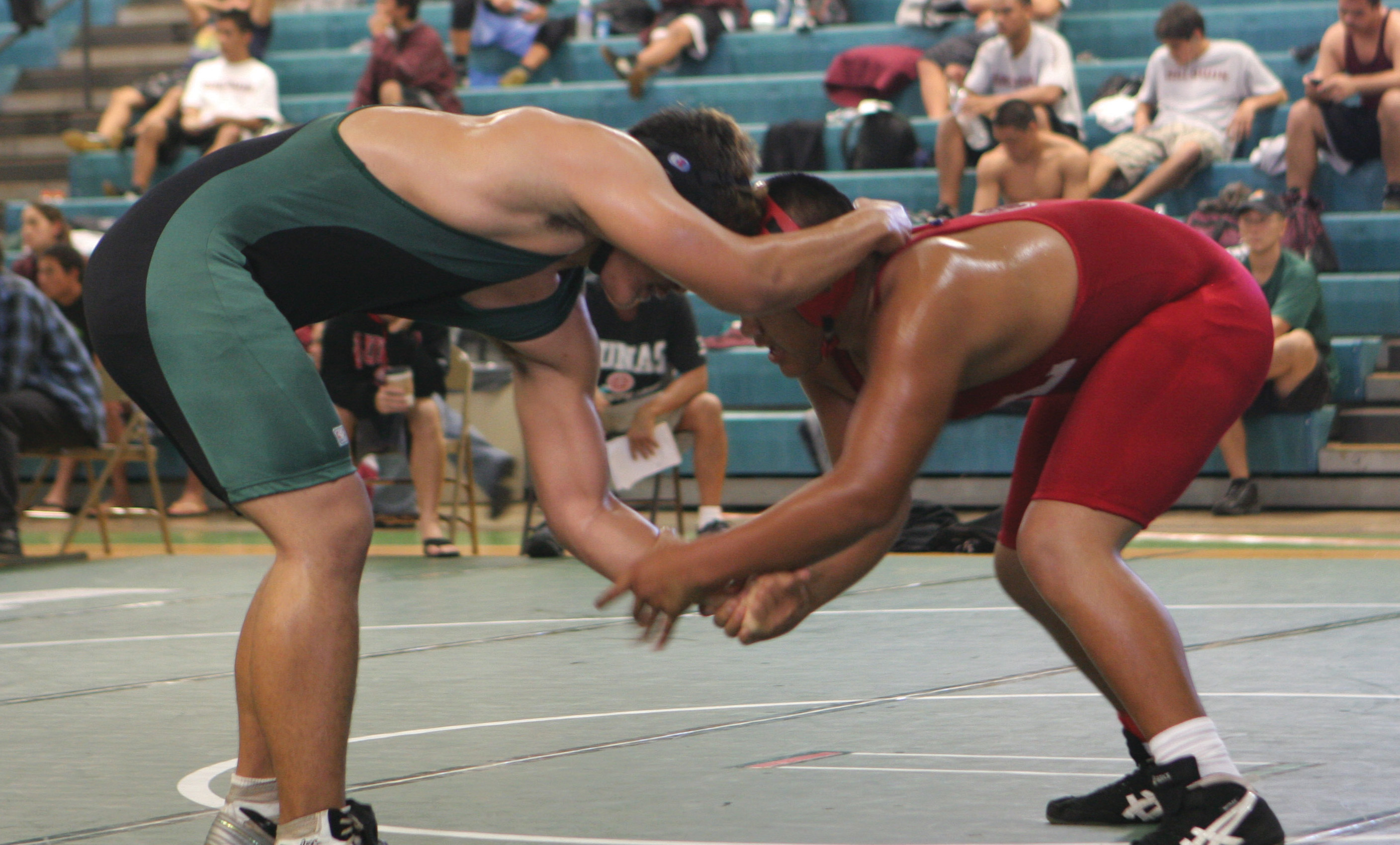 from 12 to eight. Unfortunately, they only send the championship team."
Girls' Basketball
Although a second consecutive state championship title was not far from reach for the Molokai High girls' basketball team, Kaimuki High's 41-32 victory over the Lady Farmers denied them the crown.
Friday night's Division II championship game at Blaisdell Arena in Honolulu saw the second-seeded Bulldogs sweep the title, leaving the top-seeded Lady Farmers to finish their season at 11-1.
With a fierce defense, the Bulldogs limited Molokai's lead scorers Kalei Adolpho and Danna-Lynn Hooper-Juario. While Adolpho scored 12 of the Farmers 32 points, Hooper-Juario was confined to four.
The game also saw the final high school performance of four Molokai seniors including Hooper-Juario, Jamie and Jolenta Duvauchelle, Puna Kawamae – all of whom started in Friday's game.
Coaches were not available for comment.