Wedding Mahalo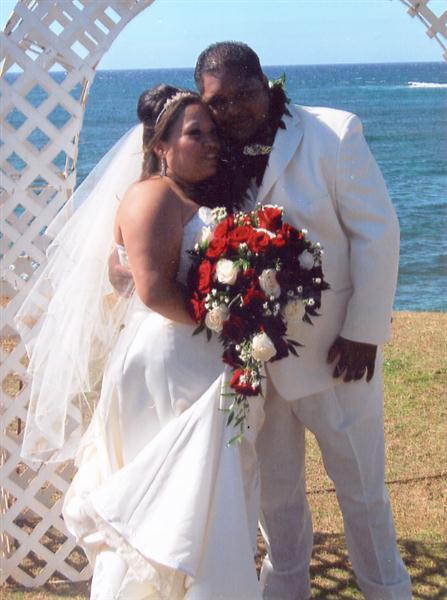 Oh behalf of the Poepoe `ohana Piilani and Keao, we would like to send a special thank you to all the people who helped make this special occasion possible.
Foremost our parents for all the love, help and support you gave us: Barbara and Blu Poepoe, Chong and Alfred Mollena, Matthew and Geraldine Alolpho. We would also like to thank all the people who helped make this day successful: Leitua and Junya, Melissa and Kaua, Leialoha and Bryson, David Bush, Abbie and `ohana, Aunty Noe and `ohana, Shannon, Rachel, Aunty Vash, Chenney-Nahulu and `ohana, Pualei, Aunty Ilima, Aunty Brenda, Aunty Tika/Teetee, Kaipo `ohana and da boyz, Frank Hanni and da gang, John and Jenn, Eric Bush, Brandon Joao, Kualapu`u TJ and Rodney, Holly and Kalani, Uncle Bootie and `ohana, Keith and `ohana O'Brian, Lahre and Orion, Lance Delos Santos, Uncle Lawrence, Johness and Quintua and `ohana, Ali, Jay and Lito Vendiola, Hotel Molokai, Aunty Caroline and Stacy, Clifford and Peaches, Napua Puaoi, Melissa Luuloa, Teri-Lee, Harrie-Ann, Zanna, Eddie Gorospe, Adolpho `ohana, Cummings `ohana, Aunty Titi and `ohana, Kaika, Kolu P, Kolu C, Collin, Brandon Keoki, Kaloko, Badoy, Isaiah and Malu, Aunty Puni, Royce Villa and gang, Uncle Willie and da band Cease Fiya, O.O.F. Justin Mamwad, Eric Bush, LB and Shirley, Esther K, Esther O, Hema and `ohana, Uncle Larry and Aunty Peke and gang, Harli, Kahana, Imports, Moana's and all our nieces and nephews.
A special thank you to our wedding court – Chad Lima (BM), Brandy Gomes (MoH), Eke, Kaika Akona, Kiaka, Brandon, Jerome, Kolu P, Kolu C, Kaipo O'Brian, Clifford and my sons: Kaeo, CJ, Pono, Makaio and Kashton. Kalia, Melissa, Leialoha, Kamalu, Katea, Pua, Harrie-Ann, Peaches, Jasmine, Karly-Ann, Lanre, Kaui, Waileia, Kelele, and my daughter Aurea.
If we have missed anyone we sincerely apologize, but we thank you from the bottom of our hearts.
Much love and aloha,
Keao and Piilani Poepoe