Washington DC Here We Come!
Community Contributed
By Ric Ornellas
Tsunami waves couldn't stop or delay eager Molokai High School students. An hour after the downgrading of Friday's tsunami, four students and two teacher-chaperones left for Washington D.C. earlier than scheduled on March 11. A fifth student and third chaperone followed later. The students will participate in Close Up 2011, a nationwide educational program of civic engagement and citizenship training.
Days before, 2010 graduate Kawaiola Kalipi told the students, "Get lots of rest and learn to be flexible." Kawaiola, a current student at Maui Community College on Molokai, was a Close Up participant last year and experienced first-hand the benefits of learning through civic engagement. Kawaiola told the students that meeting other high school students from different parts of the country was both interesting and challenging. While some of their new friends shared rural backgrounds and loved hunting, communicating at first was challenging with different pronunciations and slang.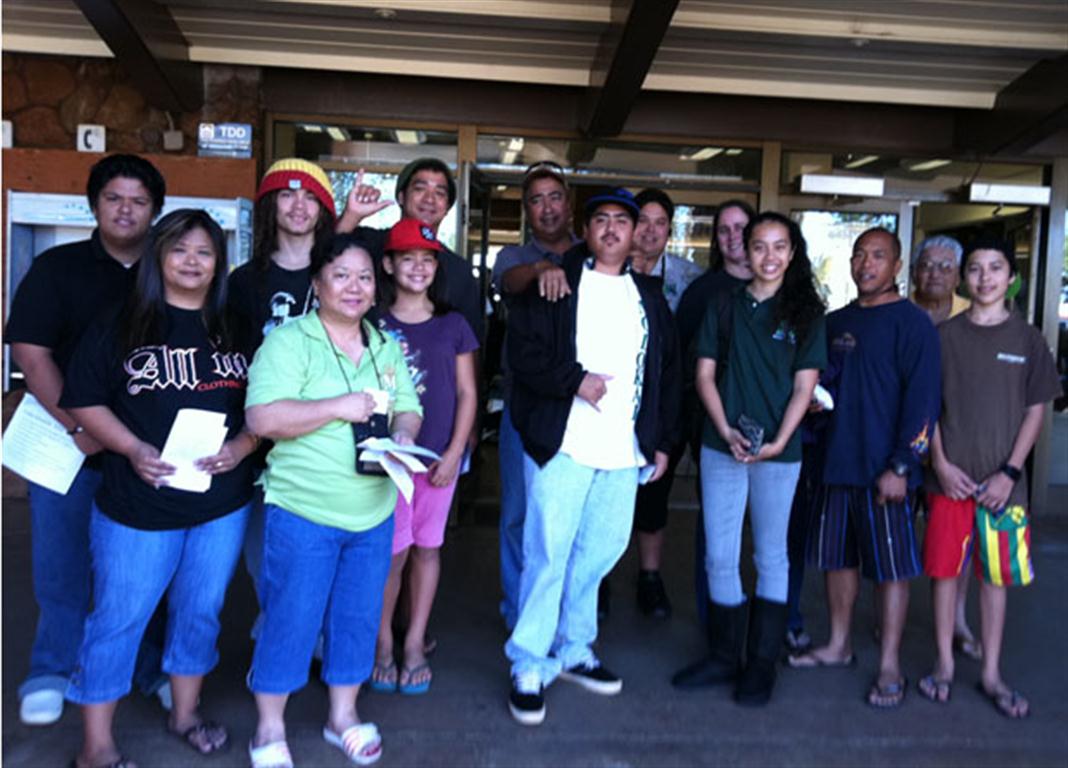 The 2011 Molokai participants, like Kawaiola, raised their own funds to journey and participate in the Close Up program. Students wrote fundraising letters, made and sold plate lunches at the Molokai Hoe race, sold Liliha Bakery Coco Puffs, pizza tickets, and See's chocolates. Parents supported throughout the many fundraising activities and community outreach.
Since 1990, Molokai High School students have participated in Close Up's exciting enrichment program. Students and their teacher-chaperones explore the inner workings of the nation's capital, and meet with elected officials – namely Sens. Inouye and Akaka and Reps. Hirono and Hanabusa – as well as policy experts and media professionals. They tour national monuments which commemorate pivotal events in our country's history as well as view locales where history was made. D.C. streets and buildings become a living classroom for emerging young citizens. Molokai High School students will meet with hundreds of other students from all over the country to exchange views and share ideas and experiences of civic engagement and approaching citizenship.
You can follow the students' daily progress through D.C by going to http://www.molokaik12.hi.us/, click on Enter Our Directory, go to Academics, then Library, find Close Up 2011, and see DC Posting. Students will post daily their reflections and photos for family and friends back home.
On Thursday, March 31, come to the Molokai High School library where the students will share what they saw and learned in D.C. in a mix of spoken, written, and digital media.