Wahine Wrestlers Recognized
Three all-stars named
The Lady Farmers wrestling team can look forward to next year knowing that they have three all-stars on the team. Mikayla Pico, who wrestles in the 98-pound weight class, Rizpah Torres-Umi (120) and Charisse Manley (130) have all succeeded in gaining the respect and attention from coaches across the Maui Interscholastic League (MIL), division II.
The Maui News compiled ballots from coaches from across the MIL D-II , and announced the wrestling all-stars last week. The achievement is a testament to the girls' performance in the 2010-2011 wrestling season.
Coach Randy Manley is proud of what the girls have accomplished.
"They all qualified for the MIL championship. That was the big thing that put them in this position," Manley said, noting that they were very determined and worked hard all season.
"I feel honored," said junior Charisse Manley, who has been wrestling since elementary school..
Manley and her teammates ended behind Lahainluna in second place at this year's MIL championships. All three of the girls also earned first place in their individual matches at the MIL championship.
"It was exciting and satisfying to s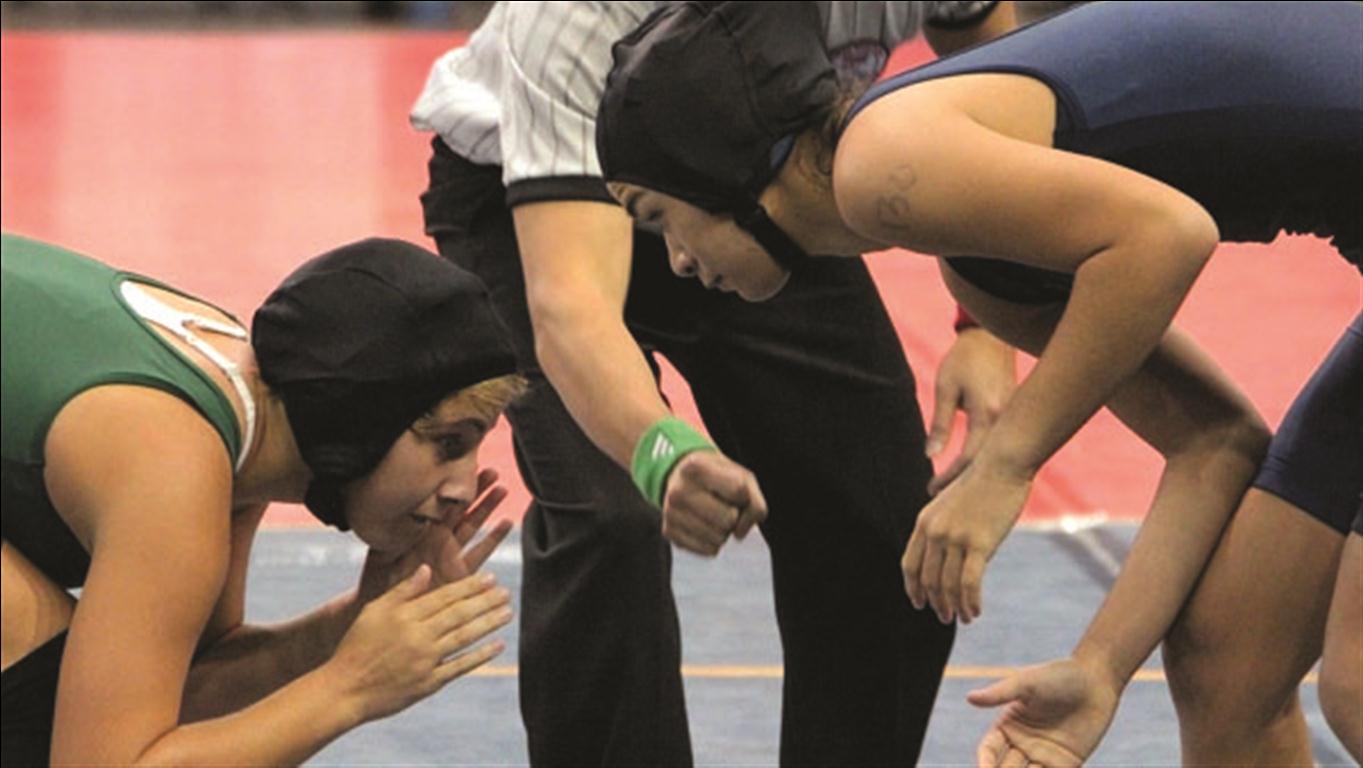 ee her make the progress that she has," Randy Manley said of his daughter, Charisse.
"I would like to credit my coach for always being there and helping me through everything," Charisse said. "And I'd also like to credit my team, too, because they force me to better myself.",
Torres-Umi, a freshman, said she has high hopes for next season and the rest of her high school career.
"I want to be a three-time champ," she said. "The MILs were the most memorable this season. All of my matches were not challenging. I think that meant I improved a lot."
The trio also placed at states: Pico got second place, Torres-Umi placed sixth and Manley took home fourth place.
Torres-Umi's father, Bob Umi, raised his daughter under a roof of wrestlers. Rizpah is one of twelve children in her family and her older brothers showed her the skills she needed to become an all-star.
"One time somebody asked me, 'How come your kids are so good at wrestling?' Easy. I just make them fight for food," Umi joked.
Mikayla Pico was not available for comments.