Wa`a Molokai
Food security through permaculture: Molokai as a living canoe
Community Contributed
By Nichole and Jill Ross, Permaculture Research Institute USA
Food security and canoes go hand-in-hand in Hawaii. When Polynesians first settled the islands around 750 AD, voyagers stocked massive double-hulled canoes with specific crops necessary for survival. They carefully prepared, packed and loaded vine cuttings, rootstock, crowns, sprouts, slips, shoots and seeds for long journeys across the unforgiving Pacific Ocean. Early Hawaiians understood the importance of successful plant and seed propagation. Their survival depended on it, as does ours.
The Polynesians planted these staples, known today as "canoe plants" – ulu, kalo, mai`a, niu, `uala, uhi, etc. – on the islands using innovative techniques such as stream irrigation, terracing, mulching, and green manure. Eventually, the `aina became momona, or abundant, with everything needed for survival. This was particularly true for Molokai; so plentiful with food, it became known as the "breadbasket" of Hawaii, providing surplus shared with all islands.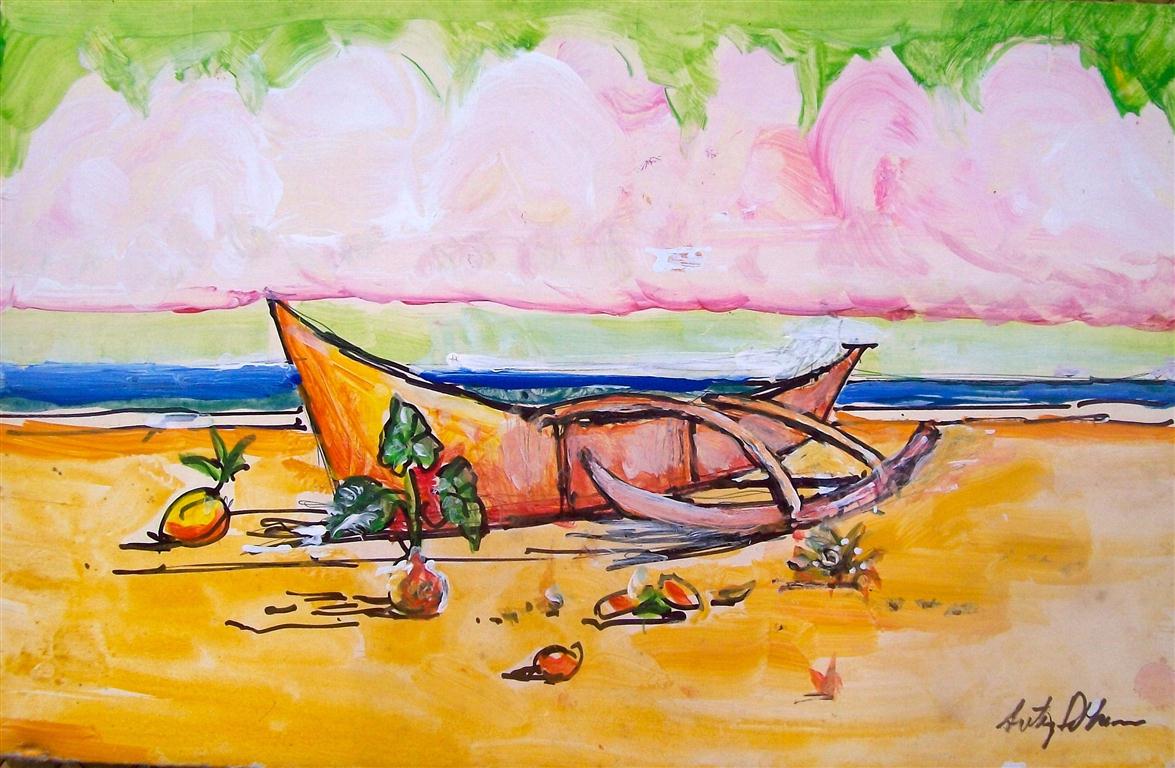 Today, many on Molokai still get protein through fishing and hunting. However, poor land management mauka has devastated fishponds and reefs makai, which used to be momona, from erosion, goats, and deer. And, while 38 percent of the island grows produce, many rely on weekly barge imports. If barges stop coming, only a seven days' supply of food will be left on grocery store shelves for all of Hawaii.
Fortunately, local community leaders have partnered to heal the `aina and create more food security. Little exposure to plant diseases and pests makes Molokai unique compared to her sister islands, creating an ideal place to begin re-stocking the land as a central food source.
With the aid of permaculture training, Molokai can reclaim `aina momoma and become a living canoe that will preserve Hawaiian culture and serve as a polycultured plant source the Pacific Rim. She can grow canoe plants with other tropical varieties, creating the most resilient mix for food security.
PRI USA, Sust`ainable Molokai and the Alu Like Ho`ala Hou Program sponsored 20 local students for five weeks of permaculture training in the fall of 2010 to prepare for island-wide planting on Hawaiian Homelands and ahupua`a restoration. Next, we will begin setting up nursery stocks via a four-day "Plant Propagation and Seed Saving" course starting April 11, covering propagation, seed collection, nursery management and soil mixes. During island-wide gathering efforts, we will document sources to create a local plant database. After, students will lead community collection and propagation efforts and begin re-vegetative work.
Please visit PRI USA's website at www.permacultureusa.org to register for the course. We are also offering a two-day Swale Practicum on April 15.