Voters Decide Future
By Jack Kiyonaga, Community Reporter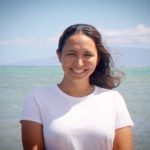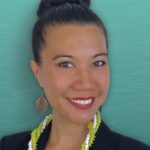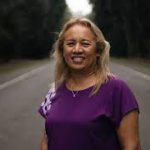 The highly anticipated general election took place last Tuesday, Nov. 8 . Residents voted in a new governor and new Maui County mayor, and three Molokai candidates were elected to state and county offices.
Democrat Lt. Gov. Josh Green defeated Republican candidate Duke Aiona 64 to 33 percent in the governor's race. Hawaii voters re-elected Democrat Senator Brian Schatz in a lopsided 71 to 21 percent win over Republican challenger Bob McDermott.
Richard Bissen took 59 percent of the statewide vote to beat out incumbent Mike Victorino for Maui County Mayor.
Three Molokai candidates came out on top in competitive races for county councilmember, state representative and state senator.
For Molokai Councilmember, incumbent Keani Rawlins-Fernandez's 48.5 percent of the vote was enough for her to win re-election over fellow Molokai resident John Pele, who garnered 35.8 percent of votes statewide.
Final results of the election weren't announced by the state Office of Elections until after 9 p.m. on Nov. 9, the day after the election.
"It's been such an emotional day," said Rawlins-Fernandez in a Nov. 9 social media post. "So many photos capturing the rollercoaster of emotions the last 24 hours has been, but I'll start with this photo: the traditional mahalo sign wave. To the 25,396 people who voted to continue advancing the work of my office, mahalo. I'm humbled and grateful for your support, and it serves as reaffirmation of the direction we have taken with the legislation and priorities, and I look forward to continuing to work hard for every one of you. To my family, campaign team, and the 'Onipa'a movement, it's been a kakou effort every step of the way. I am forever appreciative and inspired by your investment in our collective future."
For Molokai's District 13 State Representative seat, political newcomer Mahina Poepoe of Molokai secured 63 percent of the vote and a win over Scott Adam.
"Mahlo Nui! We did it!" said Poepoe on social media. "Thank you for your votes, for your time, for sharing in conversation, for your faith, for your donations, for your hugs and well wishes, for sharing in every part of this journey so far. It really does take a village. I look forward to continuing to serve our people and 'aina."
Finally, for District 7 State Senate seat, Molokai incumbent Lynn DeCoite won 71 percent of the vote and re-election over challenger Tamara McKay.
"My heartfelt mahalo for all of the support! It is truly an honor to serve SD7 and I look forward to the next two years. … Thank you Maui, Molokai and Lanai so grateful to all the supporters out there!" said Sen. DeCoite in a social media post.
Statewide results, however, didn't always reflect how Molokai voted. The biggest discrepancy between results came with the Maui County Mayor's race. Sitting Mayor Victorino won three out of four of Molokai's voting precincts, with about 55 percent of the total Molokai vote. Similarly, Pele won three out of four of Molokai's voting precincts in the race for Molokai councilmember, despite losing countywide to Rawlins-Fernandez.
Overall, voter turnout statewide was lower than expected – around 41 percent as of late Tuesday night. Although Hawaii shifted to an all mail-in system two years ago, Hawaii voter participation has remained among the lowest nationwide, according to the Civil Beat.
On Molokai, voter turnout was substantially higher than the state average with 51 percent of eligible Molokai voters participating in Tuesday's election, according to results from the Office of Elections. Molokai voter participation was highest in the Mana'e's precinct with close to 54 percent voter participation. Kaunakakai, Manaloa and Ho`olehua precincts each reported about 49 percent voter turnout.
More than just candidates were on the ballot for Maui County. Fifteen amendments to the Maui County Charter were also to be voted on. The topics of these proposed amendments ranged from the creation of a new housing department to responsibilities of the police chief to climate change. Notably, all of the proposed amendments were successfully passed. Molokai residents can head to mauicounty.gov for further information regarding changes to the Maui County charter.
Election results reported here were current as of Nov. 9 at 9:18 p.m. and are not expected to change. Molokai residents can view full results at elections.hawaii.gov.