Veterans Corner
Column by Jesse Church
Hello veterans, old Jesse here with all the veterans' news and upcoming events. The Molokai Veterans Caring for Veterans hosted the sixth annual Cribbage Tournament on May 7, and we had a nice turnout in both players and spectators. There was more than enough food and drink, with a couple of raffles going on for prizes that were donated. The winner of the singles tournament was Tyler-man, and last year's winner Billy young finished with a close second. The winners of the doubles tournament were Dobie Enoka and Jr. Habon, with second place going to Tracy Norling and Bobby Young. I'm sure that everyone would agree that Bo Mahoe deserves a big mahalo for the terrific job he did planning the tournament; this was his first year, taking over from Dobie Enoka. I think that Dobie deserves a big mahalo too for his work and years past. The veterans of Molokai would like to send a big mahalo to all the businesses and people that supported the MVCV tournament for their time and donations: Budweiser-Diane Duffy, Kumu Farms-Manu Vineigurerra, Coca-Cola Molokai-Alyce C, Capt Joe Reich, Big Daddy's, Hotel Molokai, Paddler's Inn, Molokai Pizza Café, Al Marciel, Yukon Clark, Clinton Akiona, Keanini Pfiefer, Bobby Young, Jenny Abshire, Jesse Dudoit, Earl Paleka, Kaipo Ramos, Jerry Johnson, Oliver Young, Mac Poepoe, Dobie/Earleen Enoka, Ted and Darlene Johns. Without these fine businesses and people the tournament could not have been the success that it was.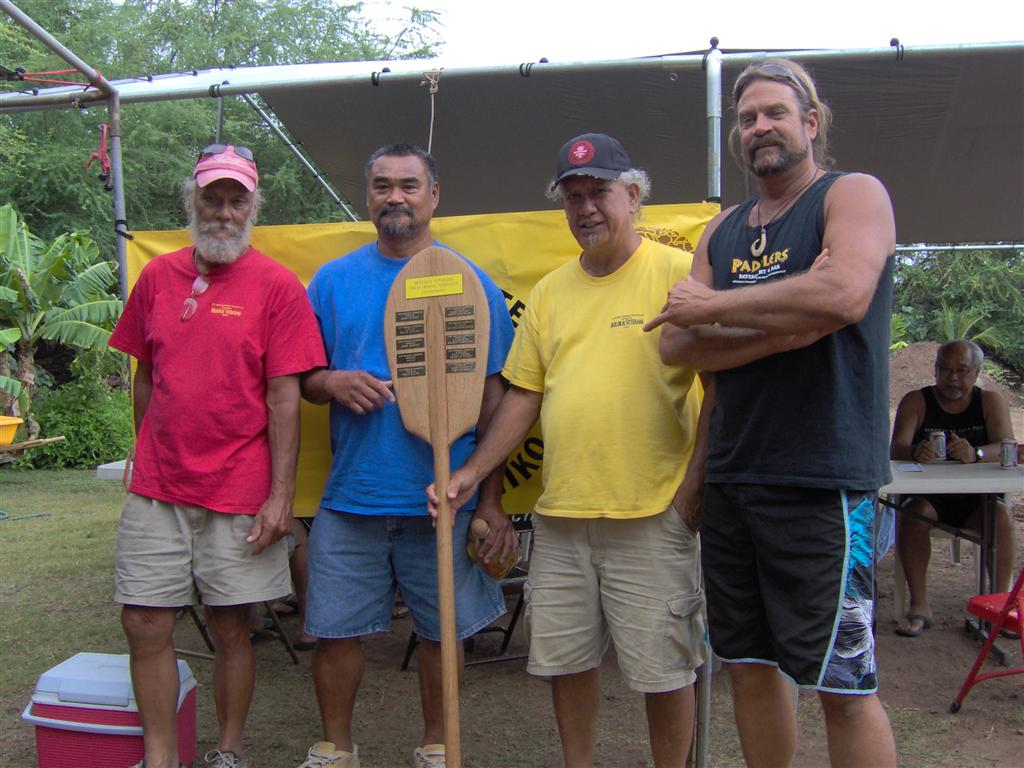 Commander George Harada has announced that the annual Memorial Day service will be held on May 28 at 9:30 a.m. at the Veterans Memorial Park in Kaunakakai. The program will have Harada emcee, VFW Post 3870 chaplain Adolphus Lankford pule, the national anthem and Hawaii Pono`i, roll call, Albert Pu ring the bell, and Michael MacDougall and James Brent play the bagpipes. I hope to see everyone there, if you have a question call Harada at 553-5730.
I'd like to remind everybody that the VA service officer Joe Thompson will be at the veterans' center in Kaunakakai on May 27 from 9 a.m. to 1 p.m. He will be able to help with all veterans issues that you may have, whether it be filing a claim or change of address. Questions call the veterans' center at 553-8387. I'd also like to remind everyone about the Memorial Day service at the veterans' cemetery with refreshments and entertainment. The program starts on May 30 at 9:30 a.m.
If anyone has any news or stories or just want to talk about their experiences while in the service of this great country, give old Jesse a call at 553-3323, I'd love to hear from you. A big mahalo to all our veterans and the people of Molokai, you're the best, I love you all.