Veterans' Corner
Community Contributed
By Jesse Church
Hello veterans, old Jesse here with all the veterans' news and upcoming events. Just a reminder that Joe Thompson from the VA will be at the veterans' center in Kaunakakai on April 29 from 9 a.m. – 1 p.m. he will be able to answer your questions and help file claims, and give advice on all VA issues. Supplies of the yellow Molokai Veterans Caring for Veterans (MVCV) shirts are running low, so get yours at the veterans' center before their gone. The annual MVCV Cribbage Tournament will be on May 7, so get your registration form filled out.
The U.S. Mint has begun selling the 2011 U.S. Army commemorative coins – 50-cent, silver dollar and five dollar gold coins. The coins are in recognition and celebration of the establishment of the Army in 1775 and to honor the American soldier of yesterday and today. The Mint is also taking orders for the 2011 Medal of Honor commemorative coins – silver and five dollar gold coins. The Medal of Honor is the highest award for valor in action against an enemy force that can be given to a person serving in the U.S. armed forces. The medal was authorized by Congress in 1861 as the Navy's highest personal decoration, with the Army Medal of Honor authorized in 1862 and the Air Force in 1956. The medals are presented by the president in the name of Congress, and less than 3,500 have been authorized in 150 years. Call 1-800-872-6468 for more information, pricing and to order any of these coins.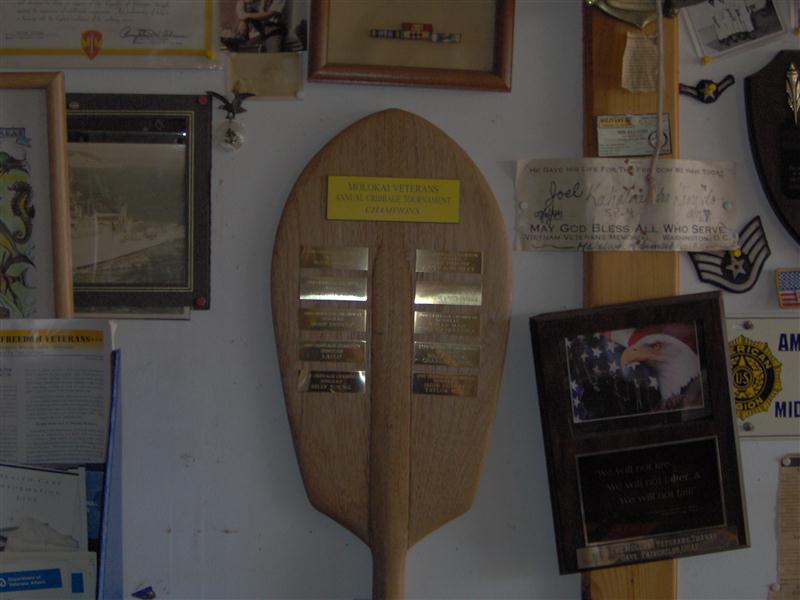 Seven veterans from MVCV went to Honolulu on April 4 for the federal court hearing. Our attorney Suki Halevi argued in defense of nine complains filed by MVCV, and Maui County attorney Jane Lowell argued and filed a motion to dismiss our complaint. The judge said he would announce his decision at the end of the month, if any of the veterans' claims have legal merit. Should the case move on, the trial is set for Oct. 25.
If anyone has any news, stores or experiences while serving this great country they would like to share, give old Jesse a call at 553-3323. A big mahalo to all our veterans, and the people of Molokai, I love you all.