Veteran's Corner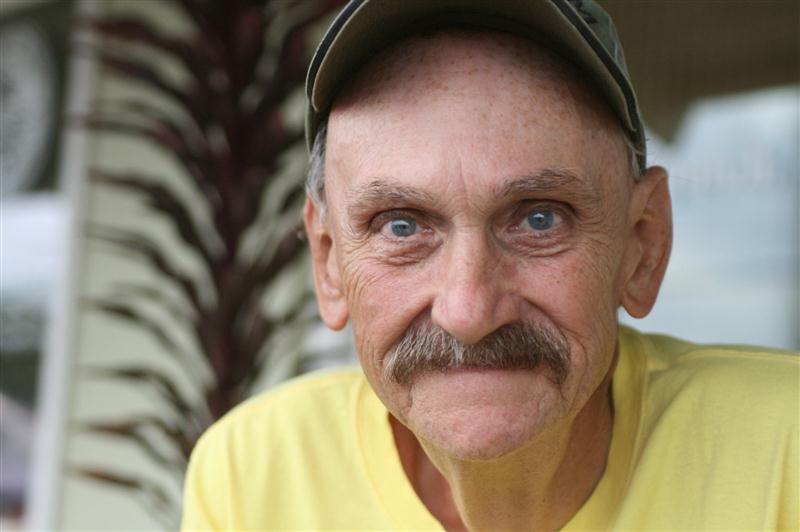 Hello veterans, old Jesse here with all the veterans' news and upcoming events. The following are parts of a letter sent to President Obama at the White House from a 95-year-old veteran sailor.
Dear President Obama, my name is Harold Estes, approaching 95 on December 13 of this year. I enlisted in the U.S. Navy in 1934 and served proudly before, during and after WWII, retiring as a Master Chief Bos'n Mate. Now I live in a "rest home" located on the western end of Pearl Harbor, allowing me to keep alive the memories of 23 years of service to my country. I am amazed, angry and determined not to see my country die before I do, but you seem hell bent not to grant me that wish. I can't figure out what country you are president of. You fly around the world telling our friends, and enemies despicable lies like, 'we're no longer a Christian nation,' 'America is arrogant,' and your wife even announced to the world, 'America is mean-spirited.' I'd say shame on the both of you, but I don't think you like America, nor do I see an ounce of gratefulness in anything you do, for the obvious gifts this country has given you. To be without shame or gratefulness is a dangerous thing for a man sitting in the White House. Take a little advice from a very old geezer, young man. Shape up, and start acting like an American, you were elected to lead, not to bow, apologize, and kiss the hands of murderers and corrupt leaders who still treat their people like slaves. I realize you never served in the military, and never had to defend your country with your life, but you're the commander-in-Chief now, son. Do your job. When your battle-hardened field general asks you for 40,000 more troops to complete the mission, give them to him. But if you're not in this fight to win, then get out. The life of one American soldier is not worth the best political strategy you're thinking of. Losing the heart, and soul of who we are as Americans is our big fight now. I sure as hell don't want to think my president is the enemy in this final battle.
I think that when a man like this speaks out, we owe it to him, and ourselves to listen.
It is one thing to recycle newspaper and soda cans, but another entirely to recycle rare-earth elements like cerium, europium, samarium and ytterbium. At the urging of Rep. Mike Coffman, R-Col., the House of Representatives has ordered a defense department study on recycling, recovering and reprocessing rare-earth materials which are found in things such as fluorescent lighting, magnets used in military weapons and computer hard drives. Most of the world's rare-earth elements come from China. The key question, which Coffman hopes the report might answer, is whether recycling materials such as these is cost-effective. There are 17 rare-earth elements on Coffman's list that could be separated and reused, if not by the military, then by private-sector companies.
The sister of the first Hawaii-born veteran who died in combat in the Vietnam Conflict is looking for photos of all 276 of Hawaii's fallen heroes. She is sending the photos to Washington D.C. to be displayed at the Vietnam Veterans Memorial, also known as "The Wall." Four of the five photos from Molokai veterans have been collected so far. A photo of Sgt. Charles Henry Crane is still needed. If you have any information or know someone to contact, please let me know.
I'd like to remind everyone that John Candello, the Veterans Advocate will be on Molokai the first two Thursdays of August (the 4th and 11th) from 7:30 a.m. to 1 p.m. by appointment. If you would like to see John call 553-3611 for an appointment, John can help you file a claim. Joe Thompson, the VA service officer, sends an apology to the veterans of Molokai for not being able to come to Molokai on Friday, July 15 as he was ill. Joe will be on Molokai on Friday, July 29 from 8:30 a.m. to 12:30 p.m. at the veterans' center.
If anyone has any news or stories, or would just like to talk, give old Jesse a call at 553-3323. I'm sure that we have some veterans that have interesting stories about their experiences while in service, so let's hear from you. A big mahalo to all our veterans and the people of Molokai, you're the very best and I love you all.