Veteran's Corner
Column by Jesse Church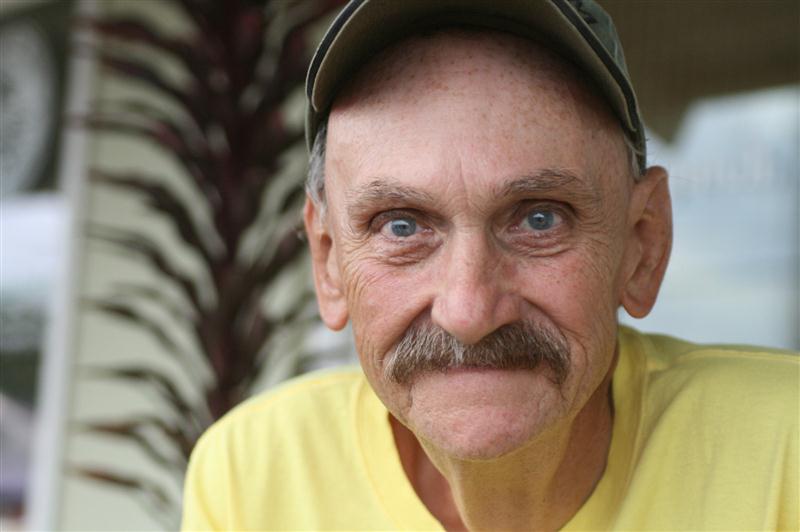 Hello my beloved veterans and people of Molokai, old Jesse here with all the veterans' news and upcoming events. In the Air Force, for maintainers, three of the best words they can hear are "black-letter initial," a sign that they have done their jobs the best they can and their airframe is in the best condition to fly. But what does this phrase mean? During an inspection, the inspector marks a red "X" on the paperwork's status box if there are discrepancies that necessitate the grounding of an aircraft. A red number "l" notes the discrepancies found aren't bad enough to keep the plane on the ground. When there is not a single discrepancy found on the inspection, the status box is annotated with the initial of the crew chief on duty in black ink, hence the "black letter initial." The Air Force says these "black letter initials" are rare enough that many crew chiefs can go their entire career without receiving one.
Real life once again takes cues from science fiction. The Army is developing a "cloaking device" that takes its name from the Romulan cloaking device on the 1960s TV show "Star Trek." On the show, Mr. Spock said the device uses "the selective bending of light." Mr. Spock's description is a logical one for the Army's cloaking device, which is made of meta-material that guides light around the cloaked object so that only the back-ground is visible.
On Oct. 7, 2001, Operation Enduring Freedom began in Afghanistan. The first sorties, flown by 15 land-based bombers, B-18 Lancers, B-2 Spirits and B-52 Stratofortresses, took aim at terrorist targets inside Afghanistan, Air Force General Richard B. Myers said at an initial briefing. Then Defense Secretary Donald Rumsfeld told reporters in an early briefing that the strikes were intended to destroy the Taliban's base of operations, acquire intelligence, establish relationships with opposition groups and provide humanitarian relief to the people of Afghanistan. In addition to strike sorties, U.S. C-17s dropped humanitarian aid and supplies to civilian areas of Afghanistan. While our raids today focus on the Taliban and the foreign terrorists in Afghanistan, our aim remains much broader, Rumsfeld told reporters at the time. Our objective is to defeat those who use terrorism and house or support them. The world stands united in this effort. It is not about a religion or an individual terrorist or a country. Our partners in this effort represent nations and peoples of all cultures, all religions and all races. We share the belief that terrorism is a cancer on the human condition and we intend to oppose it wherever it is.
I want to remind everyone that John Candello will be available on Thursday Nov. 3 and 10 at the Office of Hawaiian Affairs from 8 a.m. to 1 p.m. by appointment, call 553-3611. Remember that our essay contest on "What does being an American mean to you" ends Oct. 31, so get your essay in. Send entries post marked no later than Nov. 1 to P.O. Box 482219, Kaunakakai, HI, 96748 or email editor@themolokaidispatch.com. Good luck! Let's not forget our military personnel stationed around the world, and especially those in harm's way. We send them a big mahalo for all they do, and to our veterans at home for all they have done, and to the people of Molokai for supporting them. You are all very special and dear to me, I love you all.