Vehicles Scorched
Two 15-passenger vans were set ablaze at Malama Park in Kaunakakai last Friday evening. No injuries or damage to park property and buildings were reported.
The Molokai Fire Department responded to multiple calls beginning at 8:01 p.m. by community members who saw the burning vans, according to Fire Captain Willy Barut. The fires lasted no more than 10 minutes from when the first call came in, he said.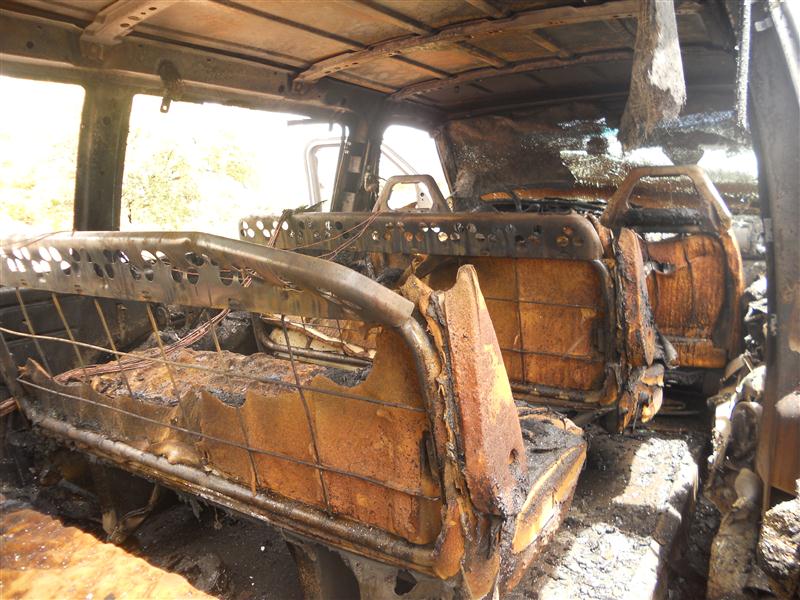 The vehicles were property of Molokai Outdoors. Owner Clare Seeger Mawae said she believes the vans were lit after failed attempts to siphon gas. Gas tanks were found open, tubing was discovered inside one of the vans and driver side windows were smashed. The incident is still under investigation by both fire and police departments, according to Molokai Fire Inspector Rick Schonely.
"The preliminary findings are very suspicious, leaning toward signs of arson," he said.
"It is unfortunate something like this had to happen," Seeger Mawae added. "Malama Park is known as a place to party and as a cultural site, I believe very strongly that the park needs to be brought back to a park."
This suspected arson comes two weeks after five brush fires blazed around the island. Local officials are unsure if the incident is related to the recent fires, however, and do not have any suspects at this time.