U.S. Census Road Tour – Molokai
2010 Census questionnaires will be mailed beginning March 15-17. Residents are encouraged to mail back the questionnaires by Census Day on April 1. In early April, census takers will go door to door to assist residents who did not mail back their questionnaire.
For those without mailboxes, the Hawaii Counts 2010 Census Road Tour is making four stops on Molokai this week.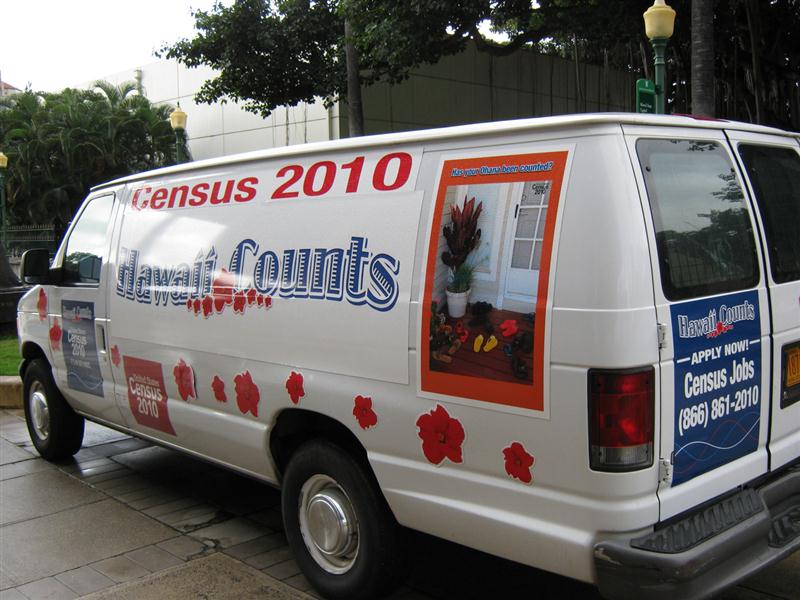 March 4 at 11 a.m.
Molokai High School – Principal Denise Kelley
Point Person: Student Activities Lisa Takada
denise_kelly/MOLOKAIH/HIDOE@notes.k12.hi.us
lisa_takada/MOLOKAIH/HIDOE@notes.k12.hi.us
March 4 at 1 p.m.
Maunaloa Elementary – Principal joe Yamamoto
joe_yamamoto/MAUNALOA/HIDOE@notes.k12.hi.us
March 5 at 9 a.m.
Mana`e Goods and Grindz – Kehau Ward
ckward1@yahoo.com
March 6 at 9 a.m.
Molokai Middle School's Annual Bazaar – `Iolani Ku`oha
iolani_kuoha/MOLOKAIM/HIDOE@notes.k12.hi.us
Questions? Contact those above, or U.S. Census Bureau Hawaii Media Specialist Roberta Wong Murray 960-1252
Molokai 2010 Census Complete Count Committee Chair `Iolani Ku`oha, c/o Moloka'i Middle School. Call (c) 336-1359, (w) 567-6940.