Two-Day Pottery Workshop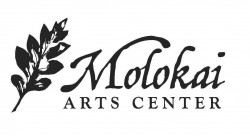 MAC News Release
Molokai Arts Center (MAC) will be presenting a two-day Japanese Throwing and Slip Inlay Workshop featuring international artists from Denmark, Gregory Miller and Janne Hieck. During the workshop on Saturday Feb. 23 and 24, they will be demonstrating European and Japanese techniques for throwing on the wheel, such as "throwing on the hump," as well as ways to modify , alter, and add to basic wheel thrown forms.
On the second day of the workshop, the artists will demonstrate various ways to decorate with slip and inlay for salt glazing. Class participants will have an opportunity to fire their pieces with Gregory and Janne the following weekend, March 1 and 2.
Gregory Hamilton Miller is an American potter who studied with Living National Treasure Tatsuzo Shimaoka in Mashiko, Japan. He lives and works in Northern Denmark, where he and his wife, German potter Janne Hieck, own Tolne Gjaesgivergaard, a ceramic studio, gallery, café and bed and breakfast in the forested heart of Vendsyssel, Northern Jutland.
The workshop runs Saturday, Feb. 23 from 9 a.m. to 5 p.m. and Sunday, Feb. 24 from 9 a.m. to 5 p.m. The cost is $100 for the general public, $65 for regular MAC members and $45 for MAC volunteer members. Workshop limited to 12 participants. To register, please call Emillia Noordhoek at (808) 216-3663.
Note: the workshop will begin with a demonstration on Saturday morning. Students may register for the demonstration only or for the entire workshop.