Tutu's Corner
Mathematical Thinking – Sorting and Classification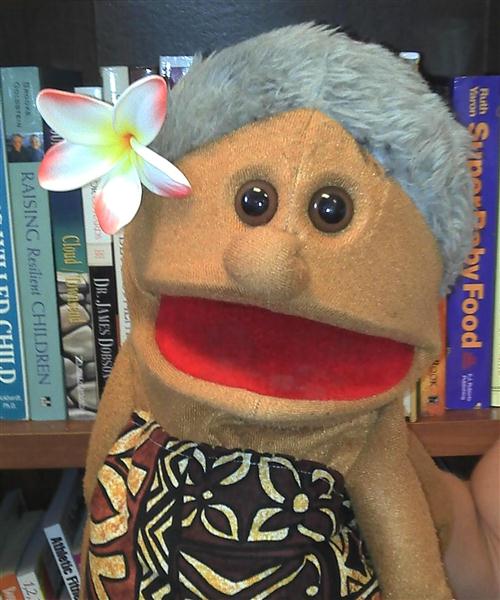 By the time young children become two to three years old, they begin to see that they can group things according to a characteristic, such as color or size. This gives children a new sense of control over their environment.
It is interesting to observe young children's satisfaction in sorting and classifying all kinds of objects such as rocks or buttons. Sorting and classification are important mathematical skills that require children to recognize similarities among objects.
At Tutu and Me Traveling Preschool, there are many opportunities for children to observe and group objects. When they come in to school, the block area provides ample opportunities for sorting and classification; the manipulative area with its beads, pattern blocks, buttons, or other material is another opportunity for sorting and grouping.
Try This at Home:
• Let your keiki practice sorting by putting the eating utensils into their proper tray sections.
• Let your child put back the clothes on the hooks or hangers, the food back on the shelves, etc.
• Start a collection with your keiki (e.g., buttons, rocks, shells, bottle caps). Keep the collection in boxes or baskets and available for your child to sort or organize according to size, color or texture. These are excellent substitutes for television viewing.
• While riding in your car, play a game of finding all the vehicles of the same make, or color. Say to your keiki, "Say 'red' when you see a red car", or, "Let's call out all of the Toyotas that we see."
• Let your keiki help sort the clothes for washing by putting all the whites in one basket and the colors in another.
• Let your child help put the food away after a grocery shopping trip.
• Make sure that there are shelves and storage containers in your child's room, so that there is a place for your child to organize clothes and toys.
Remember, giving young children opportunities to sort and group objects gives them lifelong skills in mathematical thinking and organization. An organized person uses time and energy to his or her advantage.
Contributions from Tutu and Me Traveling Preschool, a program of Partners in Development Foundation. Tutu and Me is funded through a grant from the U.S. Department of Education.