Tips from the Vet for Your Pet: Identification
Community Contributed
By Dr. Stewart Morgan, Molokai Humane Society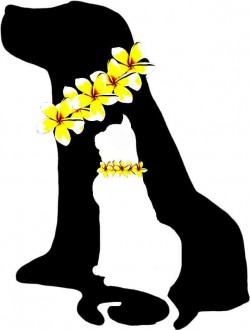 Losing a pet can be scary. Keeping identification on pets is the single best way to make sure your dog or cat gets home if they are missing or get hurt. It only takes a second for the best behaved, best taken care of pet to get loose and run off exploring. Even indoor pets can get loose and become lost. It is, therefore, very crucial that you build a dog fencing system around your yard to keep your pet safe.
When loose dogs are found, the first place that people usually contact are the Molokai Humane Society or the island's Animal Control Officer.If we don't see a form of identification, we can only guess whether the pet belongs to someone or not. If your pet is lost and you fear that its identification is missing, contact the Animal Control Officer at the police non-emergency number (553-5355) and the Molokai Humane Society (558-0000).
If someone has reported finding a missing pet matching your description, we will let you know. It is always a good idea to have current photographs of your pet and to place posters with your pet's picture and your contact information up at stores, the post office, around your neighborhood, the airport, and Molokai Humane Society.
We recommend all pets, even indoor pets, have a collar with identification tags or an
embroidered (identification stitched in) collar. If you leave your dog at a pet boarding facility, having pet identification can also be very useful.