Swimmers Learn from First Meet
The Molokai High swim team made their season debut last weekend at a meet in Lahainaluna. While the team's small number kept them off of the leaderboard, they hit the water with some strong individual races.
Junior Cole Mosher and sophomore Lawaia Aalona placed in the top eight out of 37 swimmers in the 50-yard freestyle event. Mosher picked up seventh with a time of 25.66 and Aalona finished just behind him in 25.72 seconds. The boys' raced in adjacent lanes, playing on their teammate competitiveness. Molokai head coach Jessie Ford called their efforts "absolutely outstanding."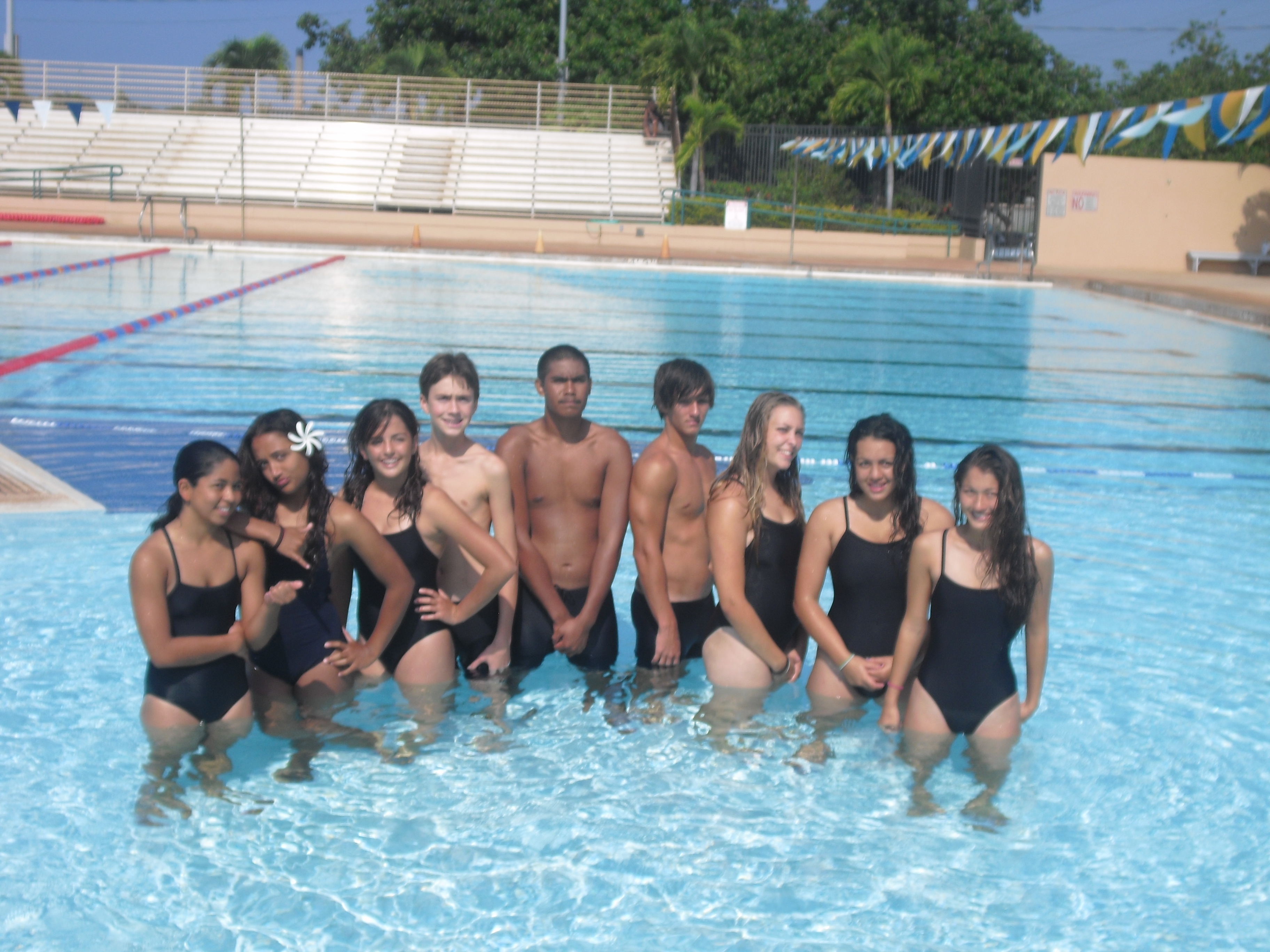 Small numbers hurt the final scores for the Farmers who have only nine members on the team. The wahine finished seventh out of eight teams overall and the boys were unable to compete in any relays with only three swimmers, which meant they could not place. Ford was pleased with the performance.
"They raced about how I thought they would. They went in there and put it down, Molokai style," Ford said.
The Farmers head to Kihei next weekend for back-to-back meets on Jan. 15 and 16. The first taste of a swim meet has energized the team for the rest of the season.
"It makes me hungry to race again," Puhi said.
"I'm excited for the next two meets, I think the closeness of the two meets is going to help the swimmers stay focused and stay with racing mentality for next week," Ford said.