Sweet Oranges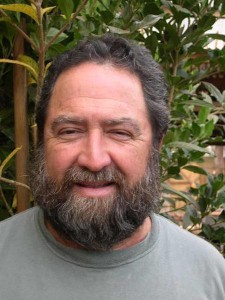 Community Contributed
By Glenn I. Teves, County Extension Agent, UH CTAHR Cooperative Extension Service
A few days ago, I inquired about the price of orange juice at one of the stores and found the half-gallon sold for $5 while the gallon sold for $10. For $15 more, I could have bought an orange tree to produce more orange juice than I can shake a stick at.
Native to Asia, oranges were introduced to Hawaii by Captain George Vancouver in 1792, and are known as the Hawaiian or Kona orange. These were propagated by seed so there's some variability in plants and fruits. They mature from October to December like many other orange selections. Oranges grow well in most parts of Molokai, but grow the best when there's a wide differential between day and night temperature, and with low to moderate rainfall. In this type of climate, the outside color will really show itself, though it's what's inside that really counts.
After decades of testing, the University of Hawaii College of Tropical Agriculture and Human Resources has recommended orange cultivars Pera, Rico #2, Rarotonga Seedless, and Tabata Navel for home gardens, but many of these are difficult to find. Of the available orange varieties, Washington Navel seems to be one of the best for Molokai. All navels originated from an orange mutation found in Brazil in the mid-1800s, the result of conjoined twins, one large and the other small, which is the navel. This is the mother of all navel oranges and is seedless. This cultivar was the basis of the orange industry in Riverside, California, later known as Orange County.
Oranges are usually grafted onto rootstocks that improve plant vigor or resistance to root diseases. The tried and tested rootstock for orange in Hawaii is Cleopatra, while another worth trying is Heen Naran, a nematode-resistant rootstock.
The most debilitating disease of orange is Citrus Tristeza Virus, which can kill the tree. Tristeza means sadness in Portuguese, and you'd be sad if it was your orange tree that died. This disease is spread by aphids and there are three different symptoms: a stem pitting, quick decline or die back, and seedling yellows. The disease can also be spread by grafting and sharing diseased plants. Some species of citrus are more susceptible than others, such as Mexican limes, with orange somewhere in the middle. Hawaiian and Valencia orange appear to be unaffected. There are many strains of the disease, and field research conducted on Molokai involves inoculating grapefruit with a weak strain to protect it from the severe strain, similar to taking a flu shot.
Of the pests, mealy bugs and scales are troublesome because they create conditions for sooty mold, a black fungus that grows on honeydew produced by these pests. Some of the oils, such as Safers Soap, Volck Oil, Impede, or Sunspray Superfine Oil will keep these pests in check. Still, oranges are one of the underutilized backyard crops, and it's surprising we don't have more local oranges in the stores. For more information on Tristeza, you can download this publication at ctahr.hawaii.edu/oc/freepubs/pdf/PD-77.pdf.