Sweet Onions
Community Contributed by By Glenn I. Teves, County Extension Agent, UH CTAHR CES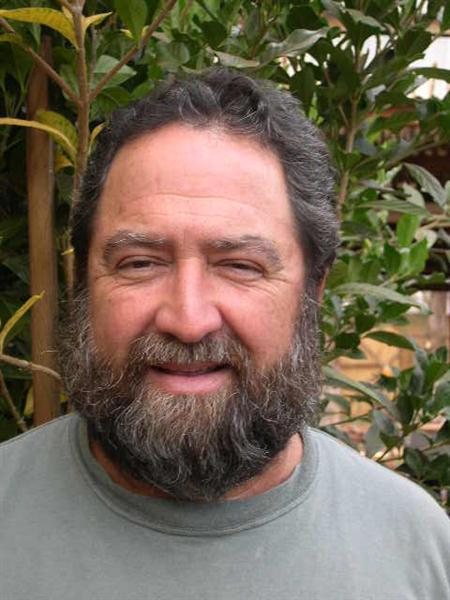 Round onions are an important addition to many of our delicacies, but sweet onions are something special. Most onions are pungent, and even some purported to be 'sweet' are not.
To grow sweet onions, it all starts with the right seed, and the ones synonymous with sweet onions are Granex and Grano. The Granex onion is derived from Bermuda onions which actually originated from Italy, and includes both a white and yellow selection. The Grano, also called Valencia Early Grano or Babosa originated from Valencia, Spain and matures later than the Bermuda onion.
In1933 Texas A&M University, working with the U.S. Department of Agriculture (USDA), started breeding sweet onions specifically for south Texas. These two onion lines became the backbone of the sweet onion breeding program, developing both the more flattened, early maturing Granex and the rounder, later maturing Grano.
In 1940, breeders stumbled upon a field of Granos that matured even earlier than the Bermudas, and this onion became the mother of all sweet onions, Texas Grano 502 or Texas Early Grano. Today, there are literally hundreds of granex and grano onion varieties including Yellow Granex, Tropic Ace, Texas Grano 1015Y, Sweet Vidalia, Granex 33, and even Early Texas Grano 502, all of which can be grown in Hawaii.
Round onions are classified as long-day, medium-day, and short-day, based on how they respond to day-length. Both short and intermediate-day onions grow in Hawaii. Short-day types will grow leaves when the days are short, and form a bulb when the days get longer. Our longest day is June 21 at 13 and a half hours, while our shortest day is Dec. 21 at 11 hours. Temperature and elevation can also affect bulbing by overriding the day length as in Kula, where onions can be grown over a longer season. Short-day onions are sweet due to a high sugar and water-content when grown in soil with a low sulfur content. A sulfur compound, pyruvic acid, is responsible for your tears; sweet onions don't contain as much antioxidants as long-day onions.
Short-day onions mature in 150 days, and can be grown from seed or transplants. They should be sown from September to the end of March. The early part of the season is a gamble due to wet weather around harvest, but can reap major dividends since supplies are low and prices are high. Later in the season, sweet onions are being harvested world-wide, and commodity prices are down, but innovative marketing using the Hawaii name can reap dividends as well. Intermediate-day onions can be sown even later and its sweetness is somewhere between the short and long day types. Adapted varieties include Early Harvest, Amber Express, Pronto S, San Joaquin, Cimmaron, New Mexico Grano, and Superstar.
Production challenges include water-related disease such as purple blotch, and also botrytis which can rot the bulb in rainy climates. An orange rust fungus and also caterpillars can cause seasonal problems. Erratic weather with too much nitrogen can also produce double centers, which are considered a lower grade and definitely cannot be processed into onion rings. Onion and western flower thrips scrape on the surface of leaves, leaving unsightly white dashes, and predispose them to fungal and bacterial diseases. Thrips are also vectors of Iris Yellow Spot Virus (IYSV), which recently arrived on Maui and is raising havoc on sweet onions there. Major losses are expected from this disease since it lives on many weeds, and is also found on potted ornamentals, which is probably how it arrived on Maui.
Onions are among the few edible members of the lily family along with garlic and chives. Many lily flowers can be eaten, including the common orange day lily. Onions don't compete well with weeds so fields must be kept weed-free. Fertilize frequently with low-dose balanced fertilizer. Molokai can grow sweet onions, especially in the upper parts of Ho`olehua, and even in Maunaloa. For more information, you can download a pamphlet on Green and Bulb Onion at http://www.ctahr.hawaii.edu/oc/freepubs/pdf/HGV-16.pdf.