Sweet as Honey
Part IV in an ongoing series about Molokai's history.
Community Contributed
By Arleone Dibben-Young
The following is the second installment of a series on the honey industry on Molokai in the 20th century, as told through historical documents compiled by Arleone Dibben-Young.
From Puleoo – The Story of Molokai, Gerrit P. Judd IV, Porter Printing Co., 1936: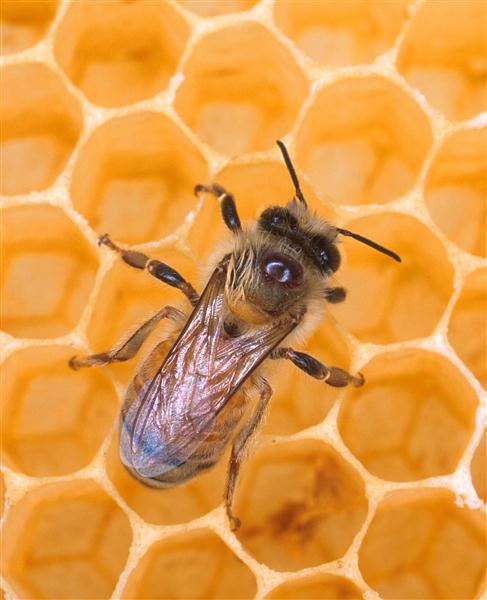 "Largest apiary in the world. It is an ironic fact that the American Sugar Company is believed to be the largest single producer of honey in the world. Along the lee shore of West Molokai there are scattered some two thousand hives in which innumerable bees gather and store nectar from the pale yellow kiawe flowers. The annual production is from two to three hundred tons of pure floral honey. This industry has been carried on for 25 years, yielding as high as $21,000 gross from one year's 'crop' alone. In itself this is enough to make Molokai the 'Honey Island' of Hawaii."
From The Mangrove in the Hawaiian Islands, Vaughan MacCaughey, College of Hawaii, The Hawaiian Forester and Agriculturist, December 1917:
"Under the direction of Mr. George Cooke there have been extensive plantings of
mangrove along the shores of the Island of Molokai. The trees were planted as a source of floral honey, as Molokai is a noted honey-producing region."
From Moolelo O Molokai – A Ranch Story of Molokai, George Paul Cooke, Honolulu Star Bulletin, 1949:
"In Mr. George Munro's annual report of the Manager, for 1902, he states that, through the efforts of Albert F. Judd, one of the Directors, a few colonies of bees were shipped to Molokai from Honolulu in 1901. Apiaries were established in the kiawe forests, of which we have several thousand acres on the west end and in the central part of the ranch, and honey became a product for trade.
In the latter part of 1903, bees were purchased from the Meyer Bros. of Molokai and from E.C. Smith of Pearl City, Oahu. Mr. Smith's bees were of the Italian breed which were crossed with the bees already on the island. By the end of 1903, one thousand forty- two colonies of bees had been established. The care of the bees was under the direct supervision of James Munro, bookkeeper and assistant manager of the ranch. He received his instructions from E.C. Smith, who devoted much of his time and effort to establishing the bee business for the Molokai Ranch.
In 1904, the bees produced over nine hundred cases of honey. The market for this honey was on the mainland of the United States and some shipments were sent to Australia….
In 1919 we had two thousand, two hundred fifty colonies of bees. They produced two thousand, nine hundred forty-six cases of honey and eight cases of beeswax…
In 1937 the disease American Foul Brood, was discovered in our bees, from Palaau eastward. This had been identified on Oahu in 1932. Later it was found on Maui and undoubtedly brought to Molokai by beekeepers in Kamalo and Pukoo in infected equipment imported from Maui. To counteract the disease our hives and bees were destroyed by covering the entrance to the hives late in the afternoon and burning them at night. We destroyed more than two thousand, two hundred hives, leaving two hundred forty hives in the two apiaries on the far west end…."