Suzanne O'Connell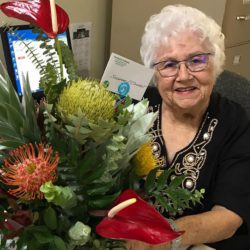 Aloha to Suzanne O'Connell, Molokai's Rock Star Realtor for over 30 years. Suzanne was 80 and passed very peacefully on Feb. 25, 2021 at 7:17 p.m. Her family, including son Joseph, daughter Pam, granddaughter Sammy and cousin Mickey came to see her often at Queens Hospital on Oahu in the last few days of her time on Earth.
The family will plan a celebration of life at Wavecrest Resort later this year, hopefully. We will keep you posted.
Suzanne is survived by a son and daughter, two step sons, nine grand children, one great granddaughter and cousin Mickey O'Connell. The family would like to thank all the wonderful people at Wavecrest, as well as others, that helped Suzanne the last few years. We know you loved her and kept her going for a long time. Rest in love, Suzanne.