Summer Scholars
Kaunakakai students graduate summer school.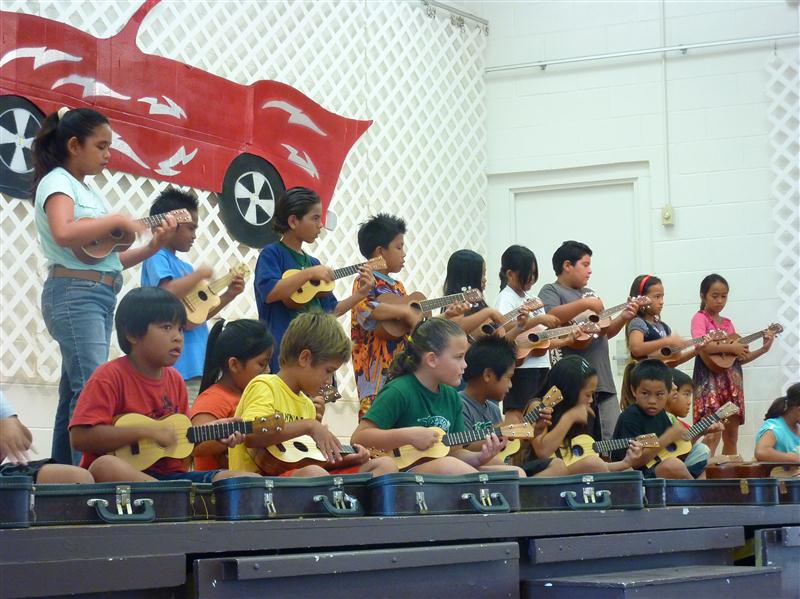 abreast so when they come back to school in the fall it's not a big shock," said Joshua Adachi, the program's activities coordinator.
Funded by a 21st Century grant from the Department of Education, which also funds after school and summer programs around the island, the program enrolled about 100 students from first to sixth grade for classes Monday through Thursday.