A Successful Summer
Community contributed by Keni Reyes, Biological Technician
The summer of 2011 was a very successful one for the US Department of Agriculture (USDA) Natural Resources Conservation Service (NRCS) Plant Material Center (PMC) on Molokai because of three Earth-Team/Americorps members who volunteered from June to July 31. They were Jon Brito,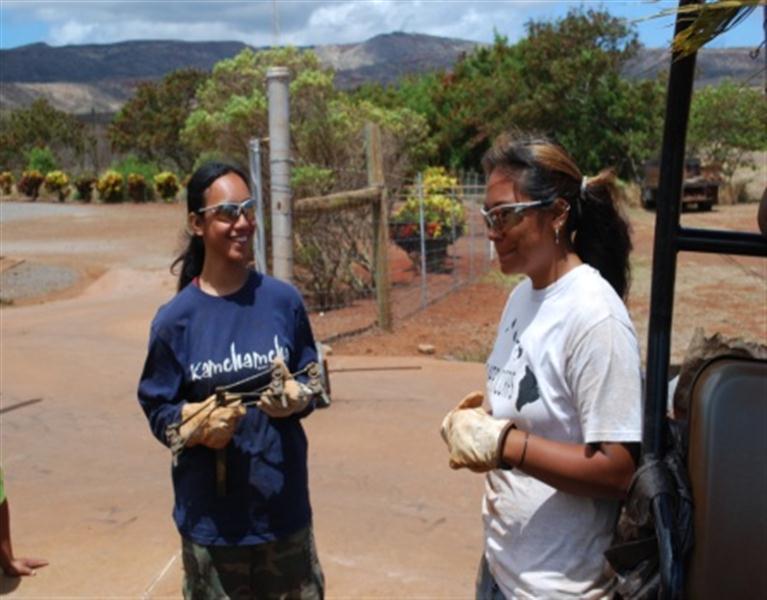 PMC staff would like to send out a big mahalo to Jon, Puna and Misty. Thank you and good luck in your future endeavors.
The USDA NRCS Plant Material Center in Ho`olehua is a plant testing facility for the development and proper use of plants in controlling soil erosion and related conservation practices.