Students Today, Leaders Tomorrow
Community Contributed
By Dara Lukonen
Acclaimed speaker, author and Molokai resident W. Mitchell, shared his inspiring story with the students of Aka`ula School, their family and the community recently. Mitchell spoke about the leadership lessons that can be learned from Dr. Seuss's "The Lorax."
"Unless someone like you cares a whole awful lot, nothing is going to get better." He encouraged the students by explaining that anyone can be a leader and leadership knows no age limit.
"If your actions inspire others to dream more, do more, become more, you are a leader," he quoted John Quincy Adams.
Mitchell spoke at Aka`ula School's 14th annual PRISM Symposium on Dec. 10. PRISM stands for Providing Resolutions with Integrity for a Sustainable Molokai. This means students look at local issues and try to find answers by collecting a variety of viewpoints and information from the community. They use their data to make recommendations and write action plans. Students then create PowerPoint presentations to share with the community.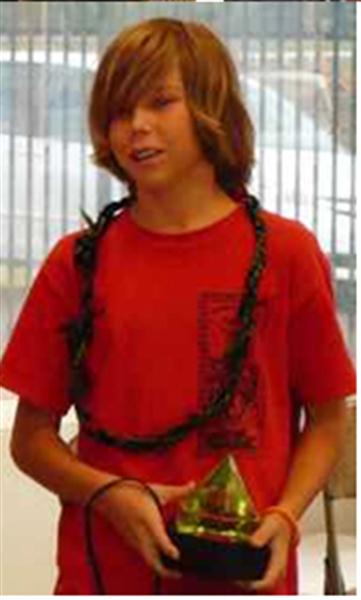 This year's theme, "Being the Leaders of Tomorrow Today," was inspired by the revision of Molokai's Community Plan. Experienced students conducted small group investigations on issues. PRISM also included workshops, where the community could learn to could pound poi, wili a lei, or carve a fishhook from wood, among others. The younger and new students in the PRISM 101class also shared their video documentaries of the visioning project and their monk seal investigation.
Aka`ula also awards a PRISM Excellence Award – this year honoring eighth grader Luke Kikukawa, who time and again has taken on a leadership role amongst his peers, working toward improving our island's sustainability and lessening our environmental impact. Luke's father summed it up best. "Luke is keen, sharp, and motivated. Once he has a thought it is immediately put into action. You cannot hold him back."
It was apparent on Saturday that these students truly believed in their theme. By any definition they are leaders today working to make a better tomorrow for all of us.