The Story of Hi`iakaikapoliopele
Maui Arts & Cultural Center News Release
This ancient saga begins with Pele's migration to Kïlauea. Her spirit is lured by hula drums to faraway Kauai, where she finds a lover. The story details the quest of Pele's younger sister, Hi`iakaikapoliopele, to retrieve her sibling's man, Lohi`auipo, the chief of all Kauai. After many adventures and trials on her way, Hi`iaka finds that the chief has been killed by the devious mo`o of that island. She must reunite his body and spirit, restore him to life through the rituals of healing and bring him safely back to their crater home. It's a very human account of love and lust, jealousy and justice and peopled with deities, demons, chiefs and commoners.
The mystery and thought-provoking enchantment for Hi`iakaikapoliopele and her story was a visual feast of cultural emotion mixed with contemporary Hawaiian thinking. Abigail Kahilikia Jokiel, Pualani Lincoln, Keali`i Maielua and Matthew Kawika Ortiz will discuss their artwork 'Hi`iakaikapoliopele: Visual Stories by Contemporary Native Hawaiian Artists' on Dec. 14 from 6-7 p.m. at Kulana `Oiwi.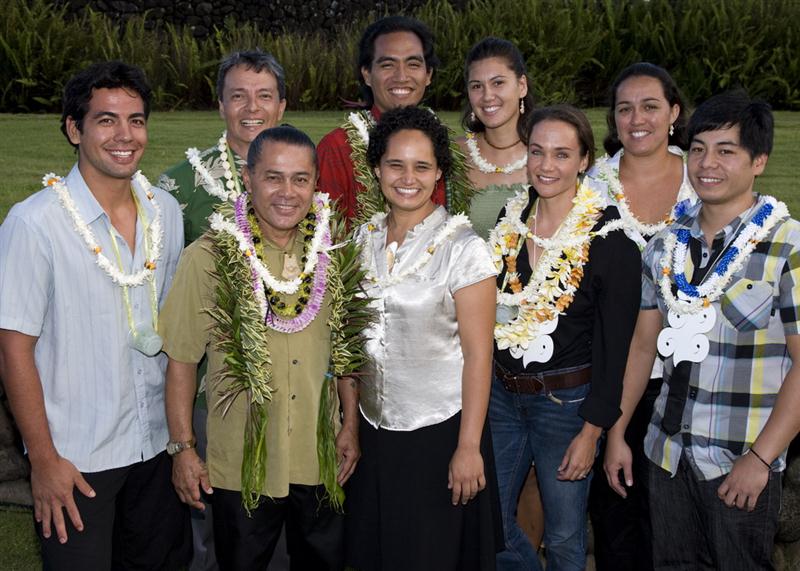 The artwork and discussion is presented by the Maui Arts & Cultural Center in collaboration with `O Hina i ka Malama Hawaiian Language Immersion Program and Kalele Bookstore.