Steps for a Cause
Charity walk brings big money.
In 25 minutes last Saturday morning, around 50 people raised just under $5,000 for nonprofits on Molokai.
The 33rd annual Visitors Industry Charity Walk raises money statewide for charities, and all money stays on the island where the money was raised. This was Molokai's second year participating, where the donations also include extra money donated by the Maui Hotel & Lodging Association, said Executive Director Carol Reimann.
This year had a higher turnout than last year thanks to the island's keiki, said Councilman Danny Mateo.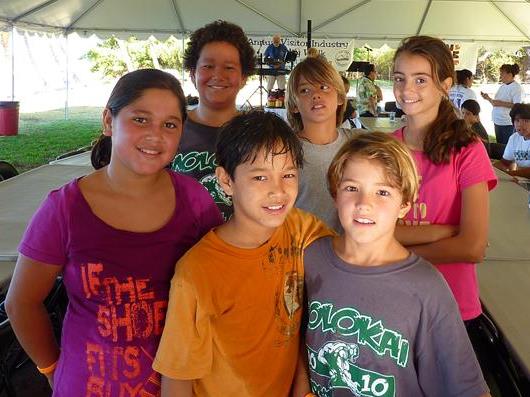 ," said Molokai Chamber Foundation President Barbara Haliniak.
Along with Kaunakakai, Kalaupapa's Aloha Week fund was also included through the Chamber Foundation. Participating nonprofits include Molokai Baptist Church, Aka`ula School, Habitat for Humanity, Molokai Family Support and the Monsanto Fund.