Stepping Up for Success
A new state educational incentive program has come to Molokai to help students excel rather than simply meet the status quo.
Now in its second year, the Step Up Scholars program encourages eighth and ninth graders to earn the state Board of Education (BOE) Recognition Diploma. To receive the recognition award, students pledge to achieve higher than required academic accomplishments during the next four years of high school. The program partners with individual schools to help provide online tutoring, financial aid advice and free SAT training.
So far, 15 students from the class of 2014 and 18 students from the class of 2015 have pledged as Step Up Scholars. State-wide Step Up Program Manager, Cherry Torres, is recruiting more middle school students for the program's third year.
"The president and our own governor are pushing for education reform," Torres said, a 2000 Molokai High graduate. "I think it's not so much a reform as a community-wide effort to help out statewide the education system."
When students pledges to earn the Recognition Diploma, they commit to extra initiative: in addition to meeting standard high school diploma requirements, students must also complete AP English, an additional math class and a senior project.
Step Up recruits students at a transition time – on the cusp of high school – to ensure they begin thinking about their choices early.
"When [students] develop interests, by the time they realize the different classes they have to take, sometimes it's too late," Torres said.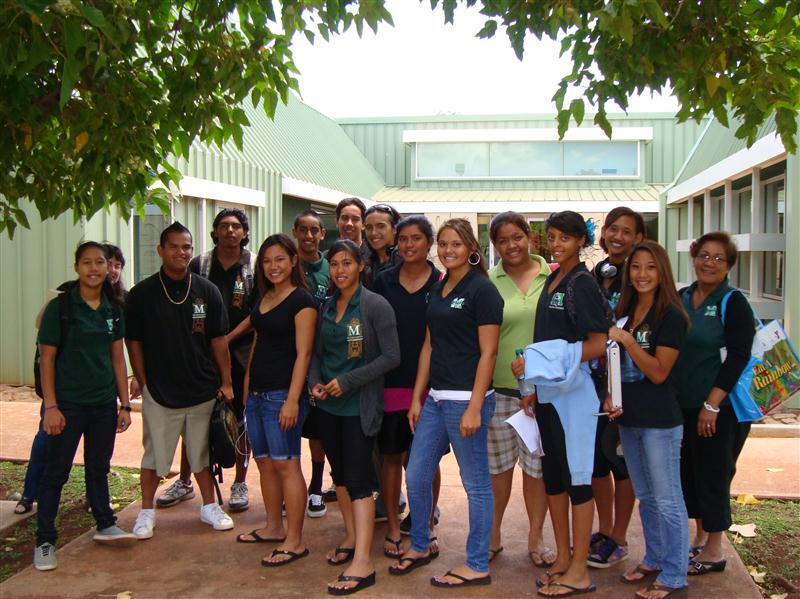 need to look beyond Molokai," Svetin said. "A lot of times you're competing against students from all over the country, sometimes from all over the world – what can make you stand out?"
Torres said they are still accepting pledges from classes 2014 and 2015 for the next school year (2011-12) until May 31. Forms are available at stepuphawaii.org. For questions contact Torres at cherry@hawaii.edu or call 1-866-808-4327.