Star Poets Celebrates Molokai Winners
Community Contributed
By Diane Abraham
Molokai is an island full of talented young people. On May 15, 2011, Star Poets, which is a project of Windward Community College, the Hawaii Council for the Humanities, and the Hawaii Writing Project, had its 11th annual awards ceremony. Molokai, for the first time involving elementary students, produced two winning poets.
Alia-Marie Gomes Madela, a fourth grader at Kualapu`u School, along with Kahawai Tancayo, a fifth-grader in Kula Kaiapuni O Kualapu`u, wrote winning poems. Winning students received cash prizes and shared their poems at the ceremony at the beautiful Paliku Theatre at Windward Community College. The poems are judged anonymously; that is, the students' names and schools are removed prior to being judged, so the officials have no idea whether they are reading a poem from a student at Iolani, Punahou or a school on Molokai. With over 2,100 entries, congratulations are due to these two young ladies on their writing skills and the depth of the content of their poems.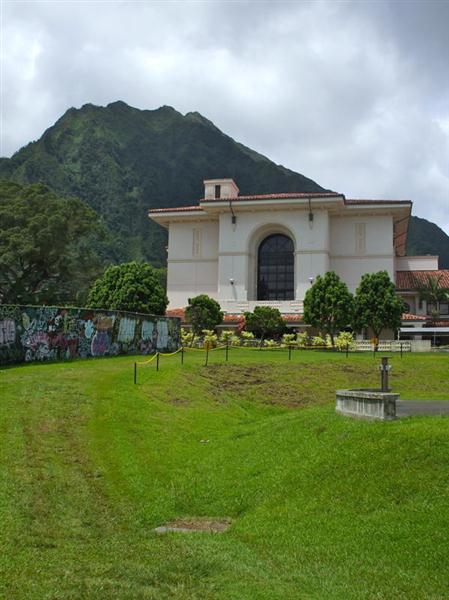 Equally exciting for Alia-Marie and Kahawai is that they will be able to share their poems when the Honolulu Theater for Youth brings its annual production to Molokai. This year's season is "Poetry Fever" and will highlight student poetry in a theatrical format. Stay tuned for a date!
Halawa: A Special and Sacred Place
by Alia-Marie Gomes Madela (fourth grade)
Halawa is on the eastern shore of Molokai.
It is a hard place to get to, you must really want to be there.
On the windy steep roads with many sharp curves,
You may be lucky to see Hawaii's endangered nene goose.
To the sparkle of the year-long waterfall,
To the beach where the crabs crawl,
This is Halawa.
From the dark sand to the tall cliffs and
The circle bay,
This is Halawa.
It is a place for swimming and reflection,
It is a place that once was home to many ancient people.
This is Halawa.
The Baby `Ali`i
By Kahawai Tancayo (fifth grade)
He was born and supposed to die
Nae`ole saved him that night
The water is shining
The moon is hiding
As Nae`ole runs into the mountain
The baby, Kamehameha, doesn't cry
As he looks at the night sky
Can they survive?