Stand Up to Bullying
Week-long exhibit empowers local youth.
For two weeks, the stories of youth being bullied at home, at school, among friends and enemies were highlighted at Molokai High School. Through a traveling exhibit called Victory over Violence (VOV), both students and the community were provided with learning opportunities on how to prevent violence. VOV also included a mini 'High School Musical' called iChoose – a song and dance performance that shared personal stories of peer pressure and passive violence.
"The main point of iChoose is that we have a choice, that we can choose non-violence," to pressurized situations, said the production's coordinator, Sharen Nakashima.
Over 500 students from MHS and Molokai Middle were treated to this new part of VOV.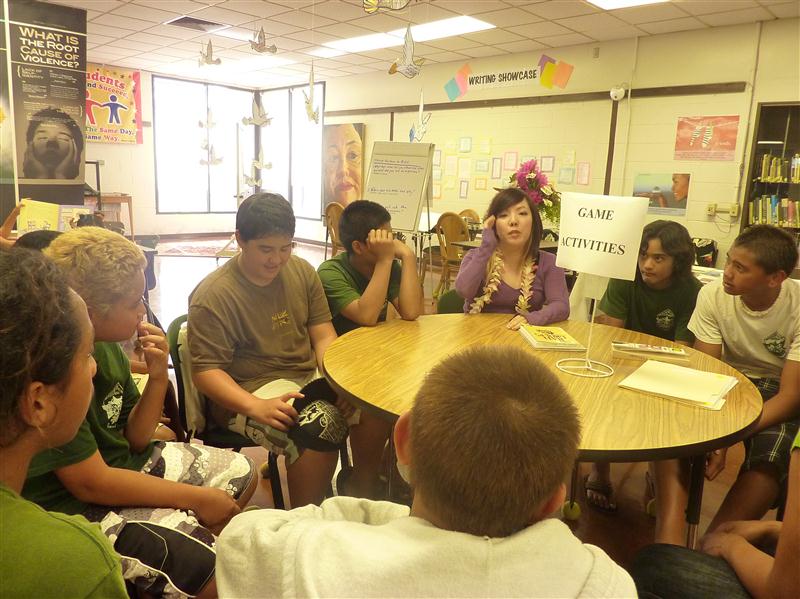 is always an undercurrent to teenage life," Ornellas said.