Stacy Helm Crivello for County Council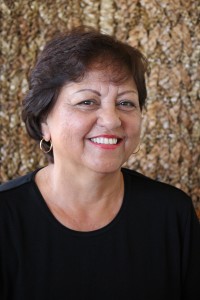 County Council candidate and Kalama`ula Homestead resident Stacy Helm Crivello lives by the mantra: "Bringing back to Molokai." Whether that means jobs, resources or community programs, Crivello insists that one of her top priorities is to ensure the Molokai community thrives.
Crivello describes this community as a "sharing and caring" one, for which she is thankful to be a part of. She believes serving as a council member would be a chance for her to give back to the community, and in April, she filed as a candidate for the Molokai seat on the Maui County Council, currently held by outgoing Council Chairman Danny Mateo.
"Each community has unique concerns –Molokai included," said Crivello. "Feeling the heartbeat of island communities [is important] –some whispers, some vocal and even silent voices need to be heard."
If elected, Crivello plans on emphasizing the importance of community processes and planning committees to allow those voices to be heard.
"Dialogue, collaboration and relationships are needed to make things happen," she said.
Among other areas she hopes to address are the continued support of non-profits like Maui Economic Opportunities (MEO) and the Molokai Youth Center; upholding public works funding for the Police and Fire departments; and the creation of "economic engines" that would make it easy for farmers and ranchers to operate on the island of Molokai, thereby sustaining jobs and families.
Crivello currently serves on the Maui County Charter Commission. She also works part-time as the Executive Director of Hale Ho`okupa`a's Substance Abuse Treatment Center in Kaunakakai. She is actively involved in many facets of the community, including serving on the boards of Na Pu`uwai Hawaiian Health System as well as Hawaii Alliance for Community-Based Economic Development (HACBED). She was a founding member of both the Molokai Land Trust and Molokai Affordable Homes Community Development Corporation (MAHCDC). She retired in 2001 as Verizon Telecommunications Island manager for Molokai and Lanai.
General elections will be held on Nov. 6. Crivello is running against fellow Molokai resident Manuwai Peters.
Crivello would like to mahalo the Crivello and Helm ahana, friends who kokua to make signs and website, and the entire island of Molokai.